Detrás de esa máscara se encuentra el canadiense Daniel Pitout, batería de Nu Sensae y cantante de Eating Out, está Orville Peck. El misterioso intérprete debutará en España el próximo mes de noviembre con conciertos en Madrid y Barcelona para presentar su álbum debut titulado "Pony" publicado este 2019.
El pábulo que ha creado Orville Peck entre la crítica y público del country y de la música independiente norteamericana que se han sorprendido ante las melodías de un vaquero pop con máscara de bandido con flecos y una camisa Nudie Cohn, reimaginando a los The Smiths de Morrissey, Roy Orbison, Elvis o Chris Isaak en esta retorcida y oscura banda sonora de new wave campestre y rock del desierto de 12 nuevas canciones, muy similar a lo que ya hacía nuestros queridos Brent Amaker and the Rodeo.
Orville Peck se ha metido en el ring de boxeo para su propio "'68 Comeback Special" de Elvis como un anti héroe, impregnado en la mitología Mazzy Star y el necesario anonimato. Un vaquero a lo Dave Berry en "The Crying Game" enmascarado en la oscuridad, siendo la ternura la que gana en la lucha.
Escucha el nuevo disco de Orville Peck "Pony" (2019)
A medida que escuchas el canto de Orville Peck, hay una sensación de que estás aprovechando una gema que de alguna manera nunca pudiste escuchar. Peck es capaz de marcar una dirección pop mucho más simple.
Las canciones y épica de Orville Peck están pobladas con imágenes vívidas de autopistas desérticas, jugadores gastados y estafadores que se han escapado de cualquier cárcel del país. Temas arraigados en la narración tradicional de músicos country proscritos.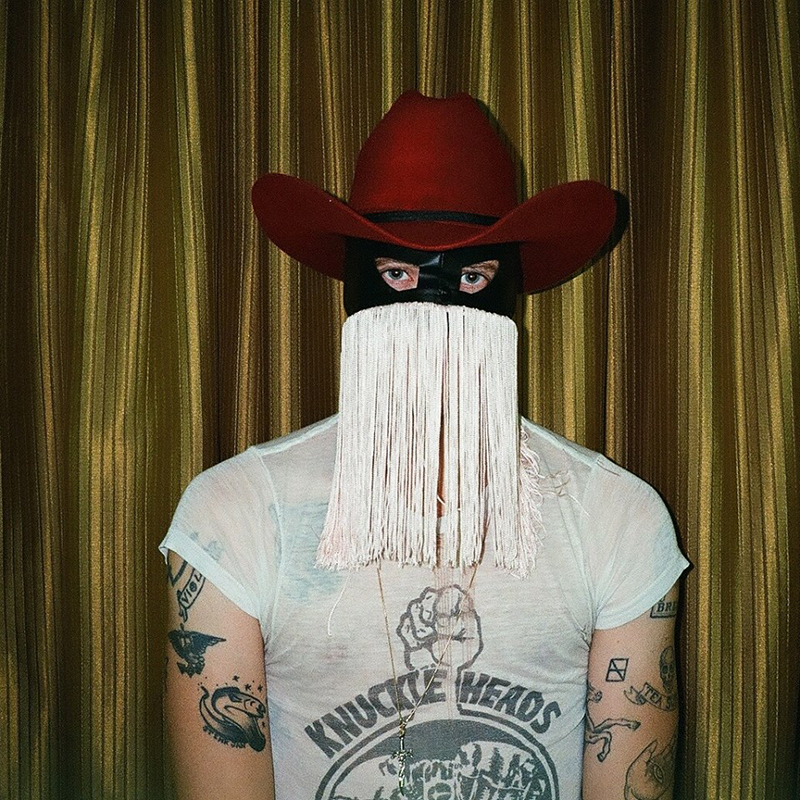 Country pop al ritmo de trote New wave y psicodelia a lo David Lynch y surf Santo & Johnny, Link Wray o Dick Dale, inundan el disco de pasto entremezclado entre sintetizadores, guitarras twang, banjos, voces esotéricas, crujidos a lo Johnny Cash y guitarras post punk.
Fecha de la gira española de Orville Peck 2019: (Artista invitada Manuela Iwansson)
19 noviembre en Madrid, Sala El Sol
20 noviembre en Barcelona, Sidecar