SHONEN KNIFE actuaron en Loco Club en Valencia el pasado viernes 31 de mayo. El trío punk japonés, Shonen Knife, es la primera vez que vino a Europa en una gira denominada «ALIVE! in Europe 2019», incluyendo una presentación en el festival PRIMAVERA SOUND en Barcelona el 30 de mayo en Barcelona y la única fecha en ese país, al día siguiente en Valencia presentando su último disco «Sweet Candy Power» (2018).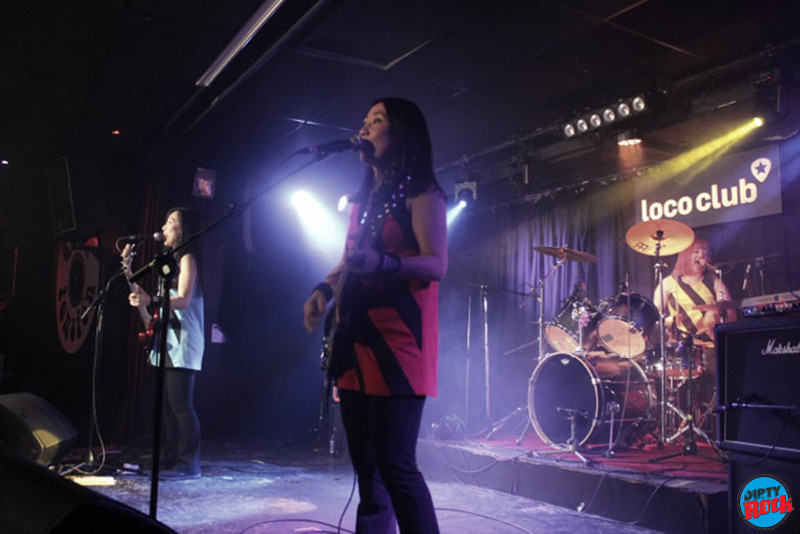 Tres mujeres sonrientes en escena: bajo, batería, guitarra y voces. Vestuario de colores primarios, diseñados por la bajista. Una banda asiática de culto mundial que lleva 38 años y que cuenta en èste momento con apenas una miembro de la formación original. Lujazo de concierto nos esperaba!
Desde la primera canción «Jump into the new world» lograron sumergirnos en el sopor de su estilo único para hacer punk con ondas pop. Los asistenes bailábamos y "seguiamos" las letras a coro con ellas. Solos de guitarra, todo en compas, aplaudir y cantar.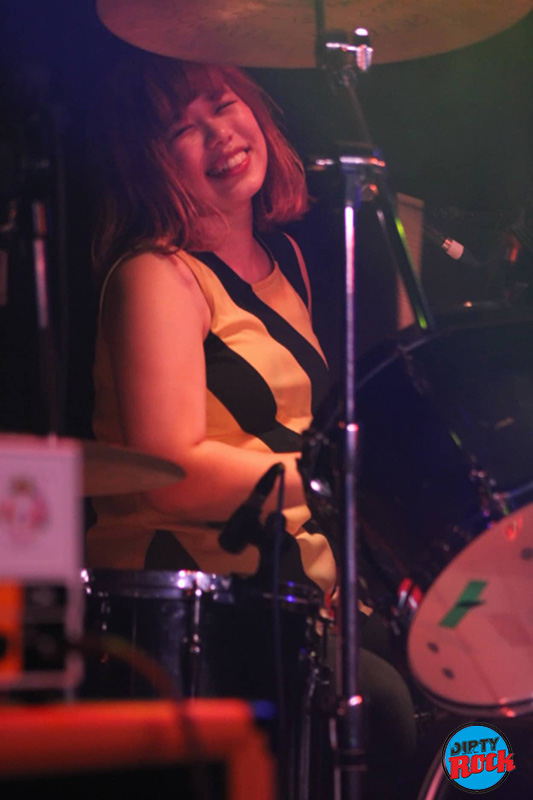 Ellas transmitiendo su sorprendente energía. Pausas cortas, de pocos segundos entre canción y canción, fue un no parar. La mezcla perfecta entre los sonidos fuertes que recuerdan a The Runaways y a The Ramones en temas como «Lazy Bone», «Twist Barbie» o «Sweet Candy Power» y cuota diferencial en los títulos de las canciones que hablan de cerezas, algodón de azúcar y gatitos. Sentir el New Wave sonando en el Loco Club mientras nos deleitábamos con las armoias de las Shonen Knife, noche para teletransportarse a los 80 s y 90 s.
Ellas contando alguna que otra anécdota, la guitarrista es aficionada a jugar Tennis y es admiradora de uno de los jugadores estrella de España. Silbatos, baquetas, cabellos lacios, poder.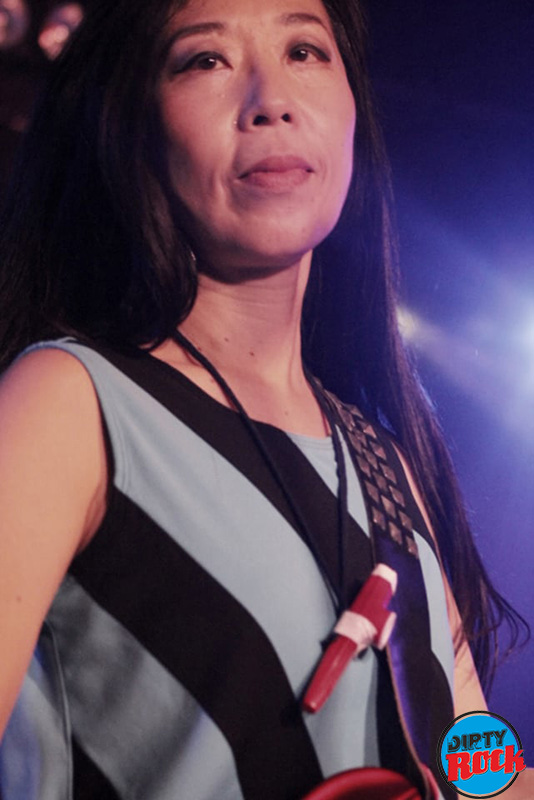 Esta noche de viernes fue un tenerlo todo en el mismo lugar. Sonidos que nos transportaban al pasado , que nos refrescaron la memoria, viajamos en el tiempo a las dècadas de los sesentas y de los setentas. Entendimos una vez màs que el rock and roll es fuerza, las Shonen Knife lo dieron todo, nos hicieron querer seguir de fiesta.
Ellas y su "arigato", nosotros para ellas "vuelvan a Valencia!".
Escucha el nuevo disco de Shonen Knife «Sweet Candy Power» (2019)
Texto y fotos por Carolina Trujillo.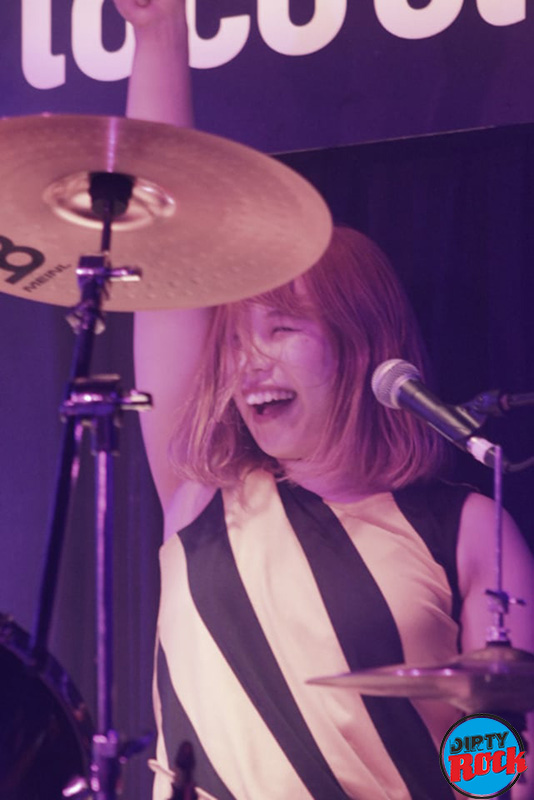 200 Followers, 157 Following, 492 Posts – See Instagram photos and videos from Beloved Heart Of Gold (@belovedheartofgold)