Si no teníamos con la muerte de Neal Casal este pasado lunes. Donnie Fritts, conocido como The Alabama Leaning Man, falleció hoy miércoles a los 76 años. El documental Undeniably Donnie, sobre Fritts, tiene que verlo para comprender su grandeza.
Fritts uno de los arquitectos del soul sureño, el compositor, y músico de sesión de Muscle Shoals Music fue autor de grandísimas canciones del estudio que interpretaron grandes como Willie Nelson , Kris Kristofferson , Dan Penn , Charlie Rich, Spooner Oldham , Joan Baez, Percy Sledge, Waylon Jennings , Eddie Hinton, Loretta Lynn , Tony Joe White , Junior Wells, Leroy Parnell, John Prine, Dolly Parton o los Rolling Stones.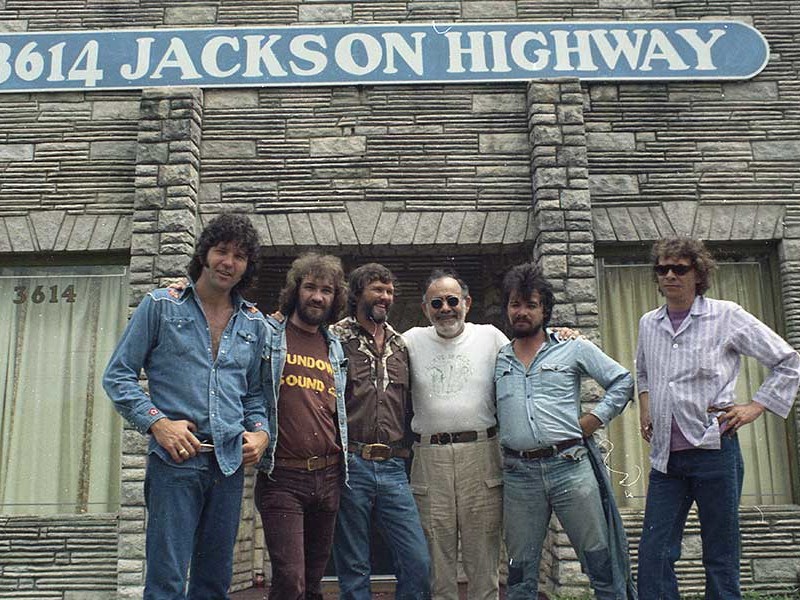 De joven en Florence, Alabama, conoció a Rick Hall, Dan Penn y David Briggs, y allí con 15 años comenzó su andadura como músico de sesión a los teclados y como compositor y arreglista de canciones. Y con 23 años ya se encontraba componiendo canciones en Muscle Shoals junto a Dan Penn, Spooner Oldham y Eddie Hinton para grandes como Charlie Rich y Jerry Lee Lewis. Canciones para cantantes country con corazón negro.
Fue otro gran secundario de la música norteamericana Donnie Fritts. Cinco discos de estudio en su haber. Cientos de canciones escritas, baladas inundadas en blue-eyed soul, recuerdos campestres y armonías impregnadas en swamp.
A mediados de los 60, unió sus fuerzas como teclista y compositor para la banda de Kris Kristofferson durante más de dos décadas, participando en multitud de discos, giras y películas. Tres sobre todo para Sam Peckinpah.
Durante sus últimos años, Donnie Fritts publicó dos discos maravillosos, «Oh My Goodness» en 2015 producido por John Paul White con Ben Tanner de Alabama Shakes y con invitados especiales como Jason Isbell, John Prine, Brittany Howard, Amanda Shires, Spooner Oldham y las Secret Sisters.
Tres años después en 2018, Fritts lanzaría otro discazo, un homenaje a su amigo y colega compositor Arthur Alexander, June (A Tribute to Arthur Alexander), uno de los mejores discos ese año para Dirty Rock Magazine. Descansa en paz Donnie.