Se marcha otro ángel caído, otro Grievous Angel para siempre. Neal Casal, tenía solamente 50 años. Extraordinario guitarrista, cantante, músico, productor, compositor y fotógrafo.
Como dice siempre el amigo Albert Barrios, "que necesarios son los actores secundarios. Necesarios e imprescindibles. Auténticos roba escenas cuya misión no es solo brillar sin deslumbrar, sino elevar el tono común de la obra en la que trabaja para que perdure en la memoria colectiva".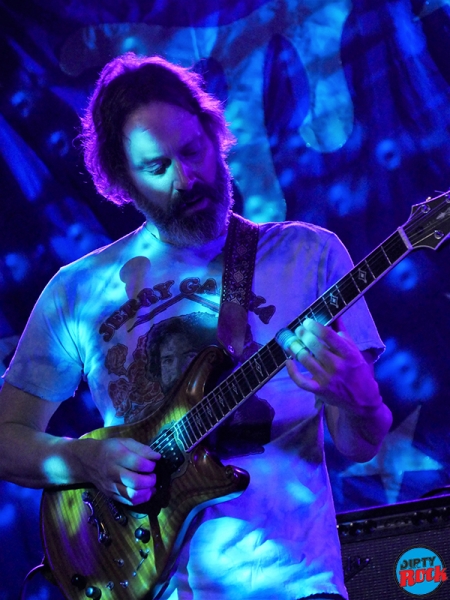 Fan acérrimo de los Rolling Stones y Grateful Dead. Casal construyó su currículum y reputación lentamente, comenzando con el álbum en solitario de James Iha de Smashing Pumpkins en 1998 y cerrándolo este 2019 con The Chris Robinson Brotherhood, Fruit Bats y 2020 con Jaime Wyatt, Kenny Roby, Circles Around the Sun, Zephaniah O'Hora como productor.
Su lista de colaboraciones es interminable y maravillosa. Uno de los músicos más queridos en la escena. Más de una docena de discos publicados en solitario de Neal Casal, tres con su banda Hazy Malaze y otros muchos en diferentes proyectos: The Jayhawks, Willie Nelson, Lucinda Williams, Phil Lesh y Rufus Wainwright, pasó cuatro años como guitarrista principal con Ryan Adams & The Cardinals, The Chris Robinson Brotherhood, Circles Around the Sun, Jesse Aycock, GospelbeacH, Hard Working Americans, Shooter Jennings, Amanda Shires, The Tyde, Danny And The Champions Of The World, Skiffle Players, Skiffle Players, Nicki Bluhm, Beachwood Sparks, Mark Olson o Courtney Jaye, entre otros muchos.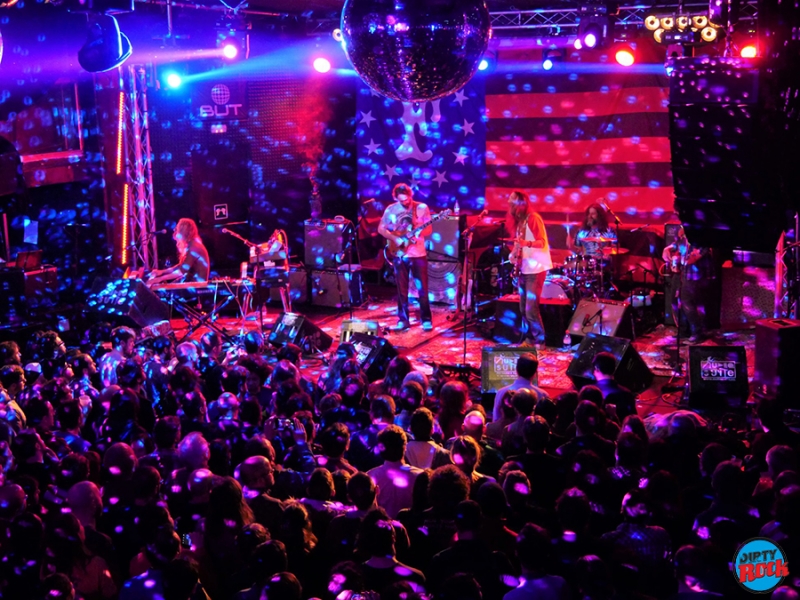 Lo vimos multitud de veces en solitario y acompañado con otros grandes. Se marcha la fantasía, se fue la psicodelia, lo emocional, lo suave, lo imperfecto, los colores en las canciones, aquellas charlas contigo en el Terrapin Crossroads en San Rafael, Madrid, o con Jesse Aycock en Barcelona sobre ti.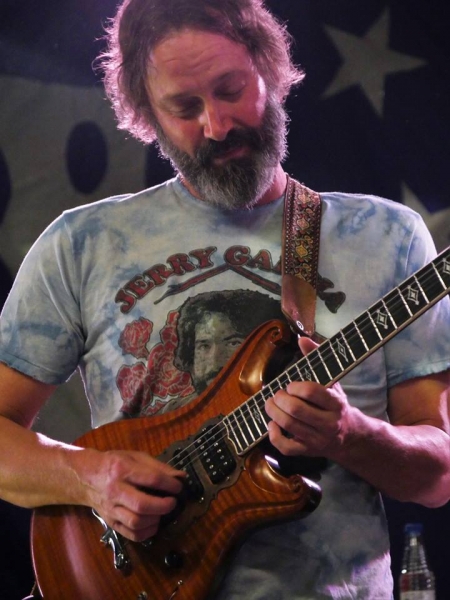 Como dice mi amigo Albert Barrios, demasiado pronto se nos fue Neal Casal: un gigante de la música americana al que siempre me refería en broma como la representación de Dios en la tierra. Uno de los mejores guitarristas que ha parido este planeta, y que en las dos veces que pude conversar con él se mostró afable y simpático, cualidades sin duda necesarias para ejercer de leal escudero de gente tan potente pero también complicada como Ryan Adams y Chris Robinson. Fare Thee Well Neal…
Concierto de Circles Around The Sun en 2019 con motivo del día 4/20 en the Echoplex en Los Angeles
Gracias por todo. Descansa en paz Neil. Buen viaje.
Fotos por Ana Hortelano y Javier Naranjo.