GospelbeacH tiene listo su tercer álbum de estudio que lleva por nombre «Let it burn» disco que cuenta con Neal Casal a la guitarra, disponible para el 4 de octubre tras su fenomenal «Another Summer of Love» (2017), uno de los mejores discos ese año para Dirty Rock Magazine.
Escucha los dos primeros adelanto del nuevo disco de GospelbeacH: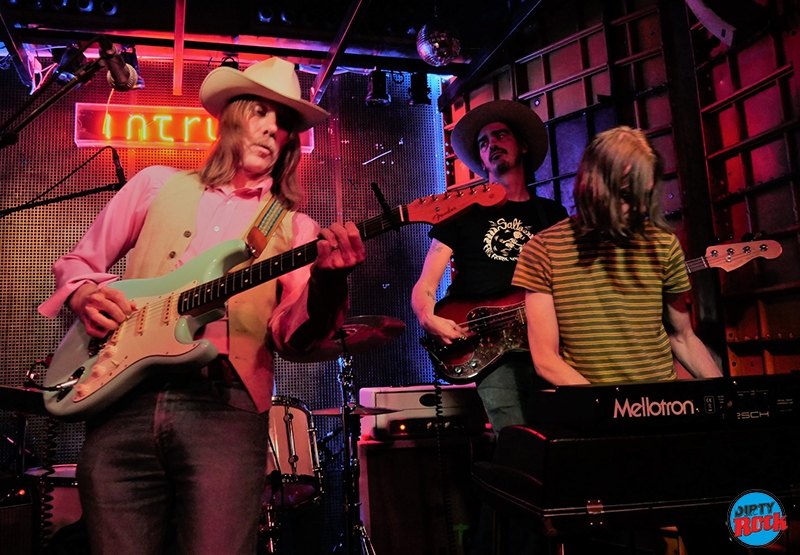 La banda de rock'n'roll y country desde los Angeles, también ha anunciado gira española para el próximo mes de febrero de 2020 para presentar «Let it burn». GospelbeacH siguen bebiendo del recipiente aparentemente sin fondo de la americana cósmica de Gram Parsons.
El nuevo disco de GospelbeacH supone el regreso a la formación del fallecido Neal Casal hace unos días. Casal fue antiguo compañero de la banda de Brent Rademaker, en Beachwood Sparks.
Rademaker (Beachwood Sparks, the Tyde, Later) junto a Trevor Beld Jimenez (Parting Lines / Tall Tales y Silver Lining) han escrito las 10 nuevas canciones del nuevo disco de GospelbeacH, que junto a Jonny Niemann en los teclados, Ben Reddel al bajo, Beld Jiménez a la batería, Nelson Bragg a los coros y Neal Casal, como guitarra principal.
Este fantástico supergrupo conformado por músicos de bandas como Beachwood Sparks, Further, The Tyde, The Chris Robinson Brotherhood, Ryan Adams & The Cardinals o Everest regresan a nuestro país con otro nuevo tratado de diez canciones bajo el brazo. Melodías sedosas, psicodelia, country pop rock setentero soleado desde la costa oeste norteamericana.
Musicalidad vocal, con el pop herencia de los Beatles junto al más enraizado sentimiento rock, blues, folk y country estilo The Byrds, Poco, Buffalo Springfield o los Souther Hillman Furay Band con esas honduras country-rock negro que inundarán las cinco nuevas fechas en febrero en nuestro país presentando «Let it burn», el nuevo disco de GospelbeacH.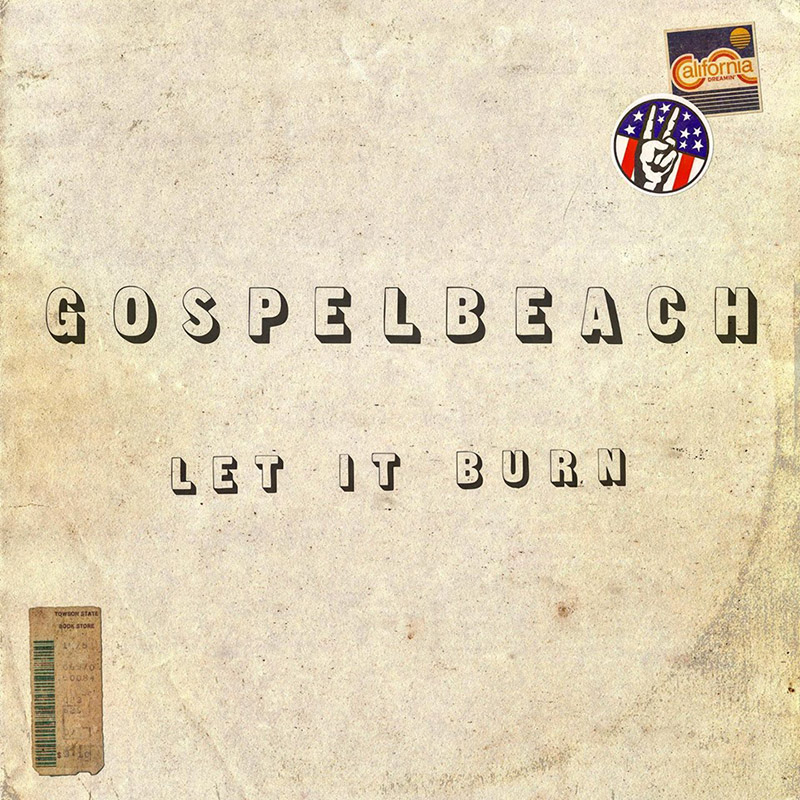 Fechas de la gira española de GospelbeacH 2020:
-11 febrero en el Kafe Antzokia, Bilbao
-12 febrero en Rock & Blues, Zaragoza
-13 febero en Rocksound, Barcelona
-14 febrero en el Loco Club, Valencia
-15 febrero Caracol, Madrid