SANT ANTONI POP FESTIVAL celebraba nueva edición el pasado 25 de enero del 2020 en Betxi, Castellón. Muchas cosas a destacar de este festival sin más pretensiones que hacernos pasar un gran finde y con una labor extraordinaria de un grupo de bellísimas personas como son Juan Carlos o Pascual, y componentes del grupo Los Altragos, que este año cumplía 12 años con una edición de sold out.
Edición que abría el mismo sábado por la mañana en el pub Monkey de la localidad con las actuaciones de la banda de Castellón, reformada este mismo año, Culebra, con su rock sin pretensiones y con componentes de grupos de Vilareal y Burriana como Furious People, y del dúo de Barcelona Hiroshima con su trash rock and roll y Eps como Demonio, suficientes para meter buena tralla y quedarse con el público.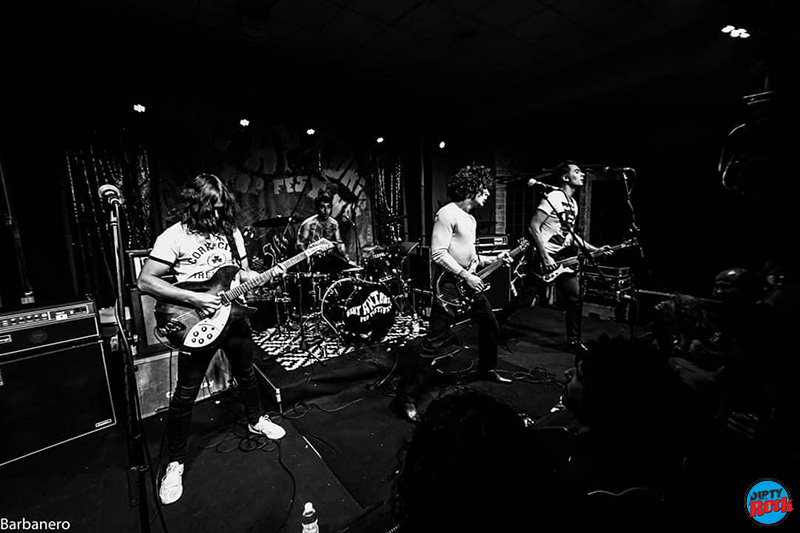 Tras esta matinal por la tarde hubo sesión de música en el pub Ohana y pasamos al Saló 1964 con la actuación de los Llobarros, trío de surf y exótica de Valencia, de Benimaclet, con Eps como Exotica And Fuzz y buen repertorio instro en el que destacaron buenas adaptaciones del Caravan de Duke Ellington o Sabre Dance mismo. Y tras los valencianos subía un plato fuerte de la edición, los Cynics desde Pittsburg, Pennsylvania y con su repertorio del lp ROCK AND ROLL por ejemplo
Impresionantes en escena y sonidazo. Figuras relevantes del Garage Revival, con discos como Blue Train Station, Twelve Flights Up, Rock And Roll, Here you are o Spinning Wheel Motel. La banda está formada por sus fundadores Michael Kastelic y Gregg Kostelich y Angel Kaplan y Plibi González de Doctor Explosion.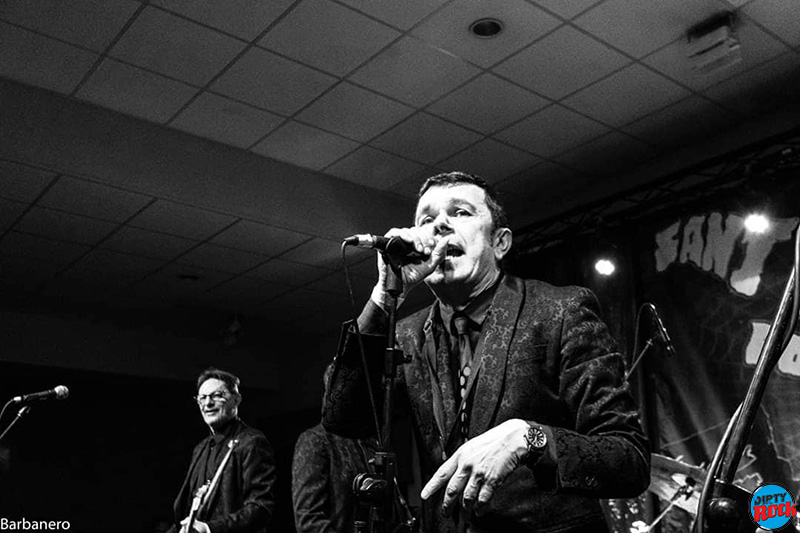 Al ritmo de Baby What's Wrong del Rock And Roll empezaron el concierto, ese disco que acaba de cumplir 30 años, way it's gonna be, girl you're on my mind, Get my way, Tears are coming, business as usual, cry cry cry o you got the love o close to me… Vamos, repasando integro el lp de 1989, y de lps anteriores como Yeah o Abba de The Paragons.
Tras el buen bolo de los Cynics, superior al del Surforama 2019 a mi gusto, fuimos a cenar y a la vuelta nos esperaban los italianos The Midnight Kings, grupo de rhythm and blues y frat rock de reminiscencias clásicas, con discos como Band of The Thousand Dances y un repertorio de bailar al ritmo de Bama Lama Bama Loo de Little Richard o el King Kong de Big T Tyler o Millo's in love.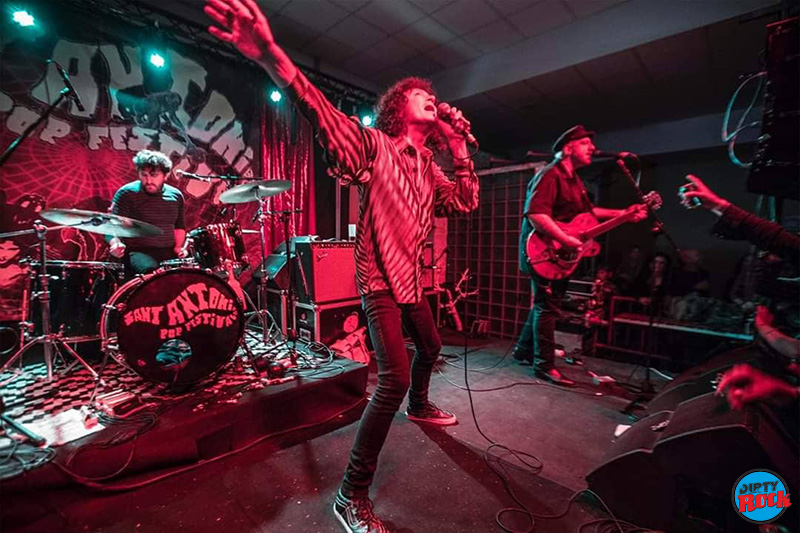 Tras los italianos, la gran decepción de esta edición, los Fuzztones de Rudi Protrudi. El grupo de garage nació hace 40 años y en esta gira aniversario que su carismático líder nos dejaba ver una y otra vez no faltó el repertorio de discos como Lysergic Emanations, desfilando los clásicos del grupo como Bad news travels fast, In Heat, Action speaks louder than words, Hurt on hold, Nine months later o She's Wicked y el bis con Strychnine de The Sonics, pero con momentos pesados, más psicodelico y monólogos de su cantante con el aniversario, o quejas de cualquier cosa, e incluso momentos en que no podía más y parecía ahogarse.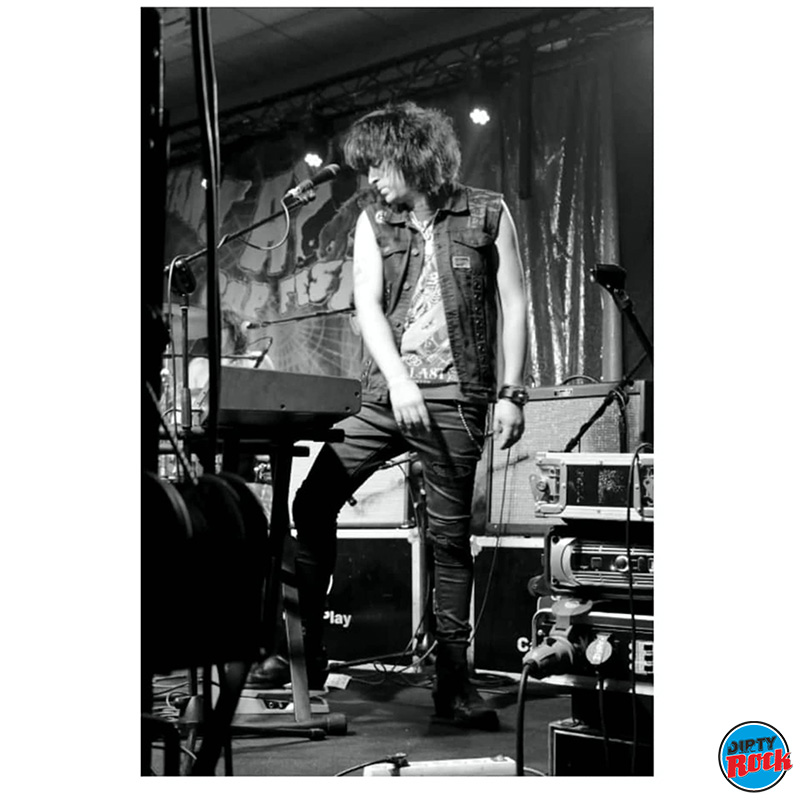 Hubo silbidos y mucha gente no acabamos viéndolos como en otras actuaciones memorables, los años pasan. Tras Fuzztones subían los jóvenes Les Lullies, desde Montpellier, Francia, con un disco publicado en Slovenly Recordings con su punk, garage y rhythm and blues con temazos como Let it out, Night klub, supermarket o Don't blame you.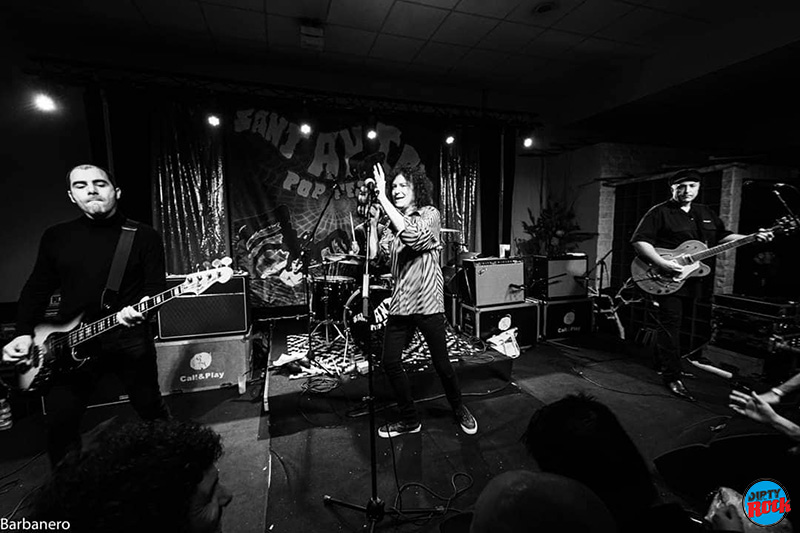 Con componentes de Les Grys-Grys y con una rabia y juventud tremenda y que cerraban un festival dónde destaco la amistad reinante y la humildad de sus organizadores en un pueblo cercano a Vilareal. Como decia su presentador Pepe, SÍ sí sí, el Garage está en Betxi!!!
Texto Alex Ruiz. Fotos Carolina T, Barbanero y Pascual.