Una vez más, nuestros queridos The Cynics, nos agasajaron con su garage rock en una sala El Sol llenita de fieles, que no pararon de bailotear todos los temazos de los de Pittsburgh, incluido el que escribe, que he de confesar que soy fan desde hace muchos años….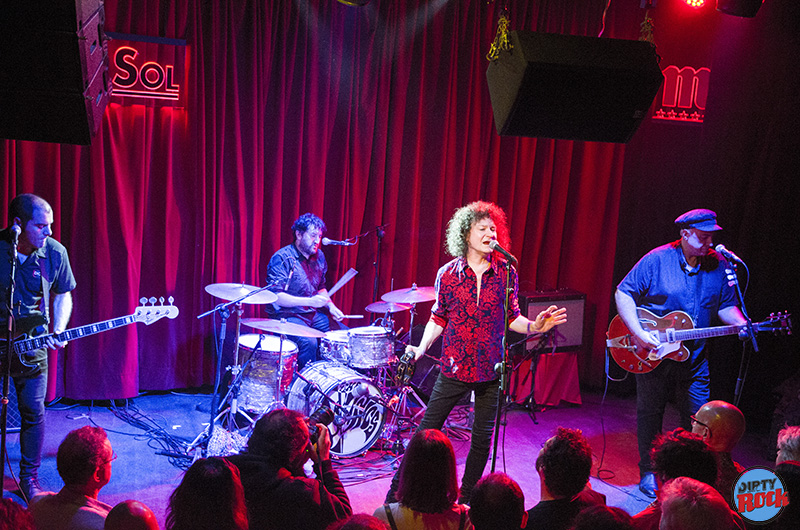 Aún recuerdo el bolazo que se marcaron en esta misma sala, allá por el 2002, cuando aún peinábamos pocas canas, ¡y tolerábamos mejor el tequila a palo seco!
La salida al escenario de la banda fue bastante atípica… Kostelich botella de ginebra en mano (creo que era ginebra), y con un móvil, grabando al público, mientras explicaba su baja forma puntual para este bolo, y advirtiéndonos de su intención de hacerlo lo mejor posible.
El primer tema que sonó fue el tranquilo "Here we are", el mismo que daba nombre a su disco del 2007, para luego atizarnos con el "No place to hide", "The ring", el poderoso "What she said", y luego una larga lista de cancionazas que una gran parte del publico tenia metidas en la cabeza desde hace años.
Como siempre, Kostelich mantuvo su seriedad y buen hacer, y por algo es gran parte de la identidad de la banda. La guitarra sonó potente todo el rato, y más para los que estábamos frente a él en las primeras filas, mientras Michael nos daba todo un repertorio de aspavientos y gestos muy típicos en él. La pandereta no paró de menearse incluso en alguna de las cabezas del publico de la primera fila.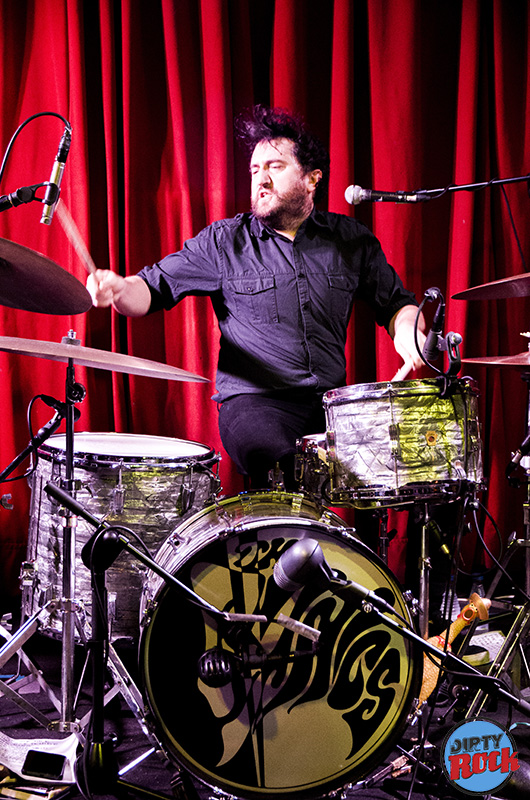 Digno de mención, aunque suene a topicazo, la pedazo de base rítmica con Pibli a la batería (como aporrea la criatura) y Kaplan al bajo!! ¡Apisonadoras totales! Estos asturianos son merecidamente componentes de lujo de estos garageros añejos.
Con unos bises mas largos de lo habitual, clausuraban un concierto, que al principio pintaba que no iba a ser tan potente como a los que nos tienen acostumbrados, debido a la baja forma de Kostelich, pero que se salvó con tan buena nota, que poco podemos quejarnos.
Final de show, luces encendidas, y tropel de gente al merchan y a hacerse fotos con los artistas. Noche redonda. Otra vez que me voy con un buen sabor de boca después de ver, que después de casi 4 décadas, The Cynics siguen siendo de mis favoritos.
Texto por Luismi Villarrubia. Fotos y vídeos por Paula Rodríguez.