Bruce Springsteen encabezó el festival solidario y virtual «Jersey 4 Jersey» (New Jersey Pandemic Relief Fund) que se celebró esta madrugada del miércoles al jueves en favor de los colectivos más necesitados de New Jersey, y los que viven en primera línea los efectos del coronavirus. New Jersey es uno de los estados más afectados por la covid-19, con más de 4.000 muertos en estos momentos.
Bruce Springsteen y su esposa Patti Scialfa interpretaron "Land of Hope and Dreams», tema que Springsteen escribió en 1999 para aquella gira reunión junto a E Street Band reunion tour y que aparecería en el disco y documental «Bruce Springsteen & the E Street Band: Live In New York City».
Springsteen y Scialfa sorprendieron a todos con la versión de Tom Waits "Jersey Girl" tema que apareció en su caja recopilatoria the Live 1975–85 box set, por cierto primer trabajo en directo de Springsteen lanzado en 1986. Springsteen no interpretaba «Jersey Girl» en directo desde 2016.
Por tanto esta ha sido la segunda aparición pública del Boss tras su aparición el pasado 18 de enero junto a Joe Grushecky and the Houserockers en el concierto benéfico anual de Asbury Park Light of Day fundraiser, en el que habló sobre un posible disco junto con la E Street Band album y gira en 2020, antes de que ocurriera toda esta desgracia de la pandemia.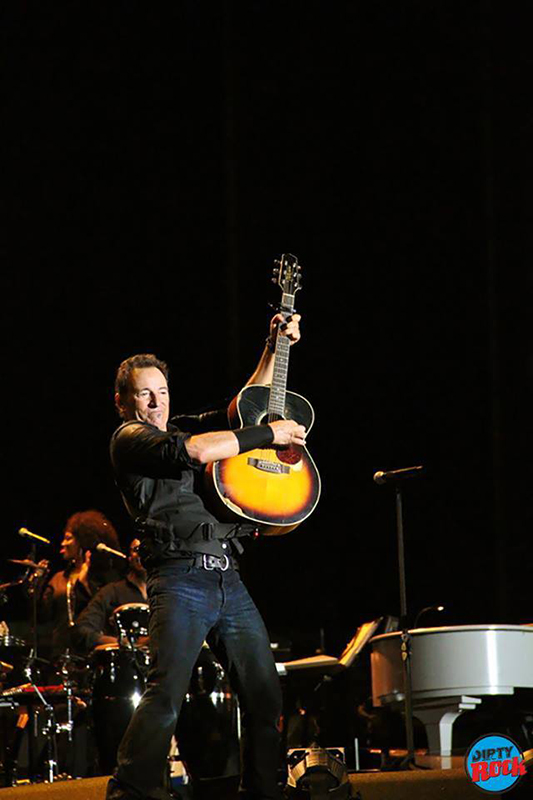 Foto: Carlos Pérez Báez