Ron Heathman, conocido como Rantrose Heathman y ex guitarrista de Supersuckers desde sus inicios en 1988 y también de The Hangmen, Screwmatics, entre otras formaciones falleció este pasado 17 de agosto.
Ron "Rontrose" Heathman tras haber permanecido 21 años tocando la guitarra para The Supersuckers, haber grabado junto a artistas como Willie Nelson, Eddie Vedder y giras junto con Flogging Molly, Bad Religion y The Ramones quiso otro un nuevo desafío. Ya en 2007, Ron había abierto una pequeña cafetería Satellite Cafe, una pequeña y tranquila cafetería en Tacoma, en Washington. Al poco tiempo se trasladaría a Los Angeles para abrir su propia cafetería y pequeña empresa tostadora de café y propia marca del grano en Long Beach llamada True Beans Coffee Roasters.
Ron Heathman junto con Eddie Spaghetti y Dancing Eagle comenzaron a tocar en una banda llamada Thai Pink durante el instituto en la década de los 80 en Tucson , Arizona. Aquello se transformaría en los The Black Supersuckers, para luego llamarse definitivamente The Supersuckers con Eddie Spaghetti al bajo, Dan «Thunder» Bolton y Rontrose Heathman a las guitarras, Dancing Eagle a la batería y Eric Martin como cantante. En 1989 marchan a Seattle, Washington, allí, Eric Martin abandona la banda y el resto deciden seguir como cuarteto, pasando Eddie Spaghetti a cantar.
Ron Heathman grabaría con The Supersuckers sus primeros álbumes "The Songs All Sound the Same" y "The Smoke of Hell" ambos en 1992 y "La mano cornuda" en 1994 antes de marcharse temporalmente la banda en 1995 para reintegrarse en 1997 y grabar "Must've Been High" y «The Evil Powers Of Rock 'n' Roll» en 1999. Su último disco con Supersuckers fue «Get It Together» en 2008.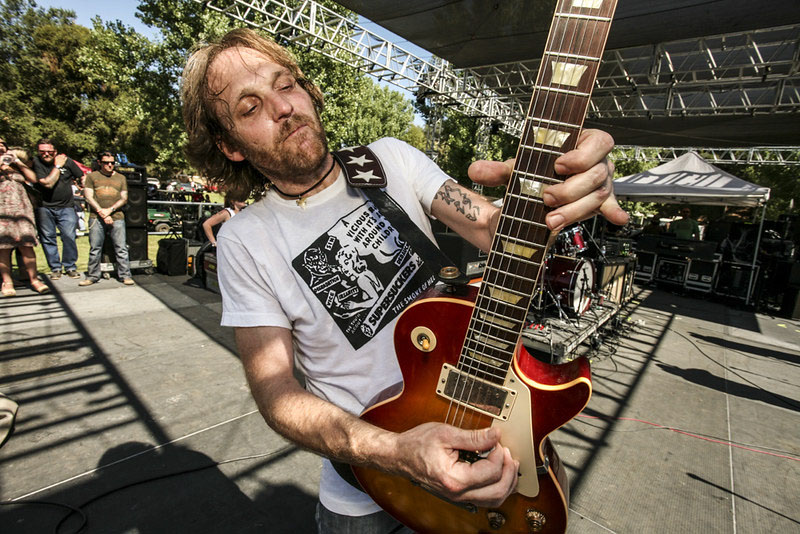 En total Ron Heathman permaneció en The Supersuckers 21 años, hasta 2009, participó en el disco de los californianos The Hangmen grabando "East of Western" en 2012. DEP Ron.