Walter Lure, quien fuera guitarrista de la banda neoyorquina The Heartbreakers, Blessed, The Heroes o Waldos, murió este 22 de agosto después de una batalla contra el cáncer de pulmón y el cáncer de hígado. Tenía 71 años.
Lure se unió a los Heartbreakers en 1975 y tocó en el clásico álbum "L.A.M.F." de la banda Johnny Thunders and The Heartbreakers en 1977 cuando la escena punk en Nueva York comenzó a explotar. Johnny Thunders and The Heartbreakers se comenzó a fraguar dos años antes cuando Johnny Thunders y el batería Jerry Nolan dejaron New York Dolls , incorporándose el poco tiempo Walter Lure que provenía de la banda The Demons. Al año siguiente Billy Rath, conformaría The Hearbreakers al bajo.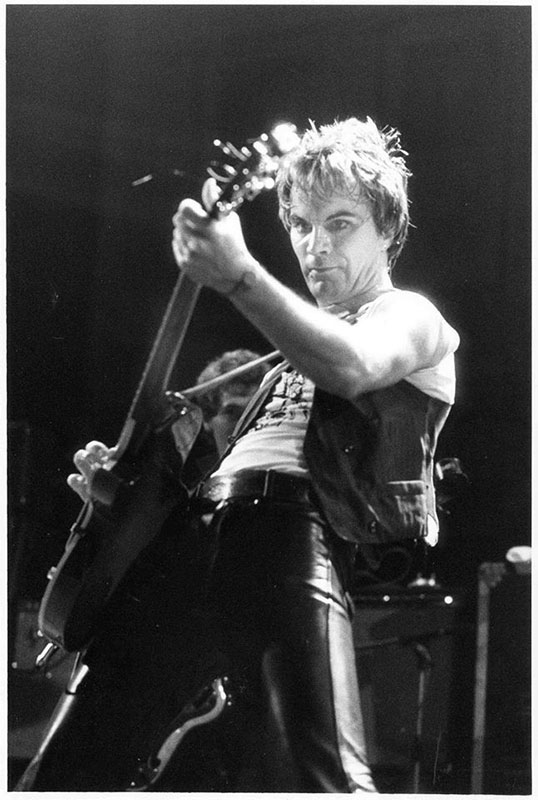 Johnny Thunders and The Heartbreakers solamente publicaron un único álbum de estudio, "L.A.M.F." (1977), siglas que significan Like A Mother Fucker. Lure continuó tocando en conciertos ocasionales con The Heartbreakers hasta que Johnny Thunders murió en 1991, y también trabajó con The Ramones, aportando guitarra en sus álbumes "Subterranean Jungle" (1983) y "Too Tough to Die" (1984).
Walter Lure continuó tocando esporádicamente en directo desde mediados de los 80 mientras disfrutaba de una carrera paralela como corredor de bolsa en Wall Street, subiendo al escenario en el Bowery Electric de Nueva York en 2016 para reinterpretar LAMF junto al batería de Blondie Clem Burke, el ex bajista de Replacements y Guns N 'Roses Tommy Stinson, y el guitarrista de MC5 , Wayne Kramer. El programa fue lanzado más tarde como un álbum en directo. DEP