Bob Dylan regresa a la radio. Y lo hace a su fascinante programa "Theme Time Radio Hour" que estuvo en antena desde 2006 y 2009 emitiendo 100 episodios. El próximo lunes 21 de septiembre regresa con el tema "Whiskey". Para los que no lo recuerden aquel programa semanal de radio de una hora, presentaba a Bob Dylan ofreciendo a sus oyentes canciones sobre un tema específico en concreto, como fueron el "dinero", "presidentes" o la "primavera" y en la que también participaron nombres tan relevantes como Elvis Costello, Tom Waits, Merle Haggard, Jack White o John Cusack, bromeando con Dylan sobre aquel asunto.
Bob Dylan's Theme Time Radio Hour. Episodio 102, 21 septiembre 2020 Whiskey:
1. "Quiet Whiskey", The Midnighters and Wynonie Harris
2. "If The River Was Whiskey", Charlie Poole and the North Carolina Ramblers
3. "Whiskey River", Willie Nelson
4. "Whiskey Sonn Onuo Da" ,Edmund Tase and Frank Essie
5. "All The Money", Bobby Charles
6. "Good Whiskey (And A Bad Woman)", Timmie Rogers
7. "The Whiskey Makes You Sweeter", Laura Cantrell
8. "Drinking Again", Frank Sinatra
9. "I Been Drinking", Rod Stewart
10. "Corn Whiskey", Jimmy Witherspoon
11. "Ain't That Whiskey Hot", Billie Harbert
12. "One Scotch, One Bourbon, One Beer", Alfred Brown
13. "Rye Whiskey", Harry Choates
14. "Comin' Thro' The Rye", John C. Reilly
15. "Comin' Thru The Rye", Julie London
16. "Mountain Dew", The Stanley Brothers
17. "Moonshine Whiskey", Van Morrison
18. "Alabama Song", Lotte Lenya
19. "Jockey Full of Bourbon", Tom Waits
20. "Tennessee Whiskey", George Jones
21."Whiskey In The Jar", Thin Lizzy
22. "The Parting Glass", The Clancy Brothers
23. "A&R Man", Liam Clancy
24. "Hangover Blues", Byllye Williams
25. "Let's Go To the Liquor Store", Tuff Green and His Orchestra
Bob Dylan seducirá a todos sus oyentes con canciones sobre el destilado de cereales como el trigo, la cebada, la malta, el centeno o el maíz que se envejece o añeja en barricas, tradicionalmente hechas de madera y provenientes de toneles traídos desde Jeres con sus finos o Francia. Bob Dylan discutirá cómo el whisky ha dado forma al mundo de la música, los deportes y todo lo demás.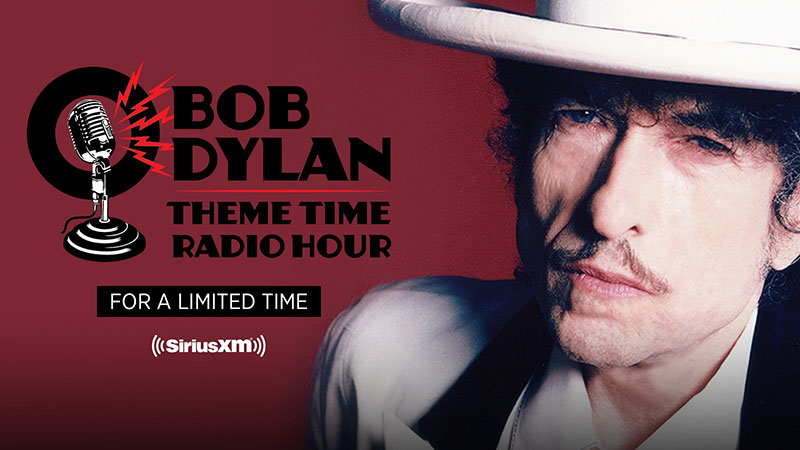 Por descontando que Bob Dylan hablará de su colección de tres variedades de whisky llamada Heaven's Door. Eso fue en 2015. Uno de centeno puro, un bourbon natural y un whisky de "doble barrica". Son la incursión de Dylan en el mercado en auge de licores con marcas de celebridades. En alusión a su canción emblemática "Golpeando las puertas del cielo", la trilogía de bebidas compuesta por un bourbon de Tennessee, un whiskey envejecido en doble barrica y un Straight Rye, o sea, solo de centeno) añejado en barricas de roble francés. Los whiskies se consiguen a través de Internet y cuestan entre 50 y 85 dólares.
El nuevo episodio de Dylan de "Theme Time Radio" Hour "se transmitirá el lunes 21 de septiembre a las 12 p.m. ET. (6:00 pm CEST) en SiriusXM