Sturgill Simpson publica este viernes 16 de octubre, "Cuttin' Grass Volume 1", su quinto disco de estudio. Primer disco de bluegrass que Sturgill lanzará este mismo año con reinterpretaciones de sus canciones en sus cuatro álbumes de estudio, más otros temas junto a su primera banda Sunday Valley, en el disco "To The Wind And On To Heaven" como "I Wonder", "All The Pretty Colors", "Life Ain't Fair" o "Sometimes wine" que provienen de ese disco.
Rodeado Sturgill Simpson de músicos de gran calibre como Mark Howard y Scott Vestal al banjo, Mike Bub al bajo, Sierra Hull a la mandolina, Tim O'Brien a la guitarra, Miles Miller a la percusión y Stuart Duncan al violín, grabaron "Cuttin' Grass Volume 1", en los estudios The Butcher Shoppe en Nashville, propiedad de John Prine, y David Ferguson que hace labores de producción.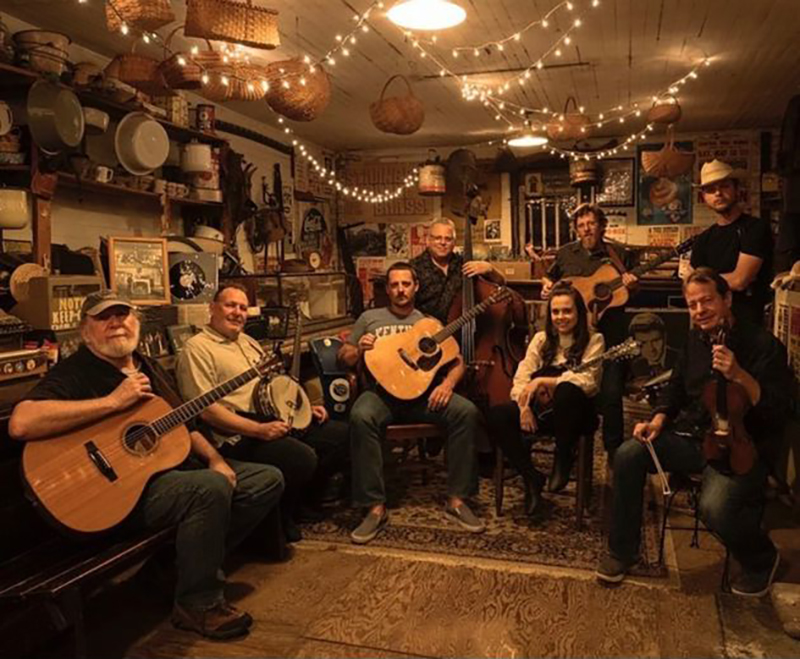 Sturgill Simpson tras su trabajo más reciente "Sound & Fury", sorprendió a todos con la emisión en directo de un concierto de bluegrass el pasado mes de junio en el Ryman Auditorium interpretando clásicos del género y reinterpretando sus canciones llevándolos a ese terreno para recaudar dinero para diferentes organizaciones benéficas con la promesa de editar este año dos discos de bluegrass.
Cuttin' Grass Volume 1:
1. All Around You
2. All the Pretty Colors
3. Breakers Roar
4. I Don't Mind
5. I Wonder
6. Just Let Go
7. Life Ain't Fair
8. A Little Light
9. Life of Sin
10. Long White Line
11. Living the Dream
12. Old King Coal
13. Railroad of Sin
14. Sitting Here Without You
15. Sometimes Wine
16. The Storm
17. Time After All
18. Turtles All the Way Down
19. Voices