The 44 Dealers actúan el próximo 1 de Mayo en el Moe Club. Este grupo madrileño recoge toda la tradición del blues desde sus orígenes rurales, pasando por la obligada influencia del blues de Chicago y el sonido West Coast, hasta llegar a terrenos más cercanos al R´n´B de los años cincuenta, confeccionando un repertorio plagado de grandes canciones con sello de identidad y sobre todo, avalados por un directo demoledor.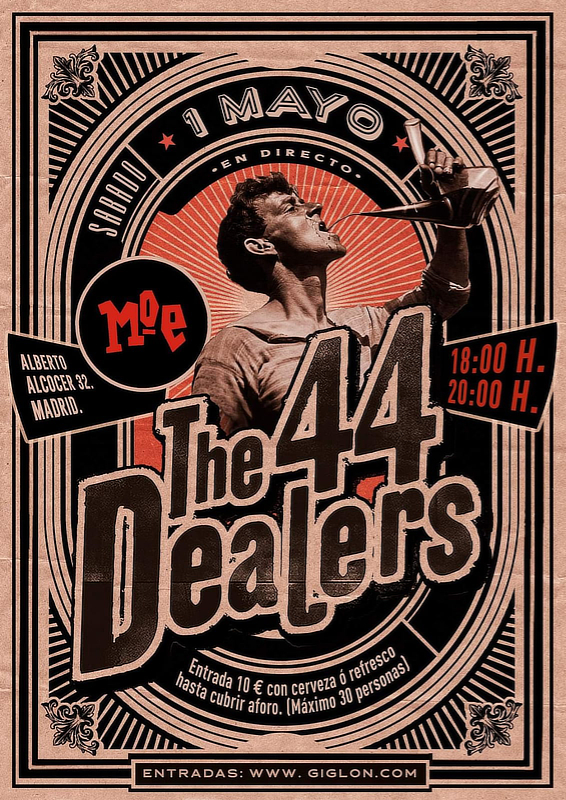 Desde su formación en Madrid en 2009, la banda ha editado tres trabajos discográficos "Welcome To The Big Greasy Blues sound" (2009), "Got a Better Deal? (2013), "A little cookin´from the Big Chief" (2016) con la ilusión de retomar el testigo de los viejos maestros, Muddy Waters, Little Walter, Freddy King, Magic Sam, Elmore James, Junior Wells, Howlin' Wolf, Robert Nighthawk, Otis Rush o Jimmy Rogers.
"La banda recrea los sonidos del blues de Chicago de los 50, con la elegancia de T-Bone Walker, el alma de Junior Parker, aderezado con Boogie, Swing y un toque de Nueva Orleans, diferentes sabores y texturas dentro del género."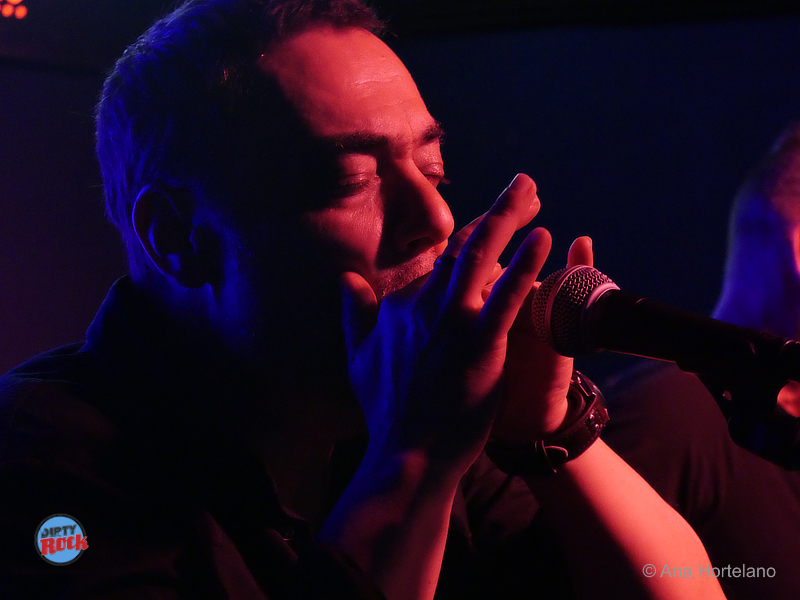 Sus actuaciones a lo largo y ancho del país, colaborando y compartiendo escenario con gran número de artistas nacionales e internacionales, les han consolidado a lo largo de estos años como una de las bandas más importantes de la escena blues nacional y referente obligado para otros muchos artistas del género. En 2019 presentaron su documental "The 44 Dealers, una banda de Blues".
Conforman esta banda: Juanma Montero (voz y guitarra), Fernando Jiménez (armónica), Román Mateo ( guitarra), Diego de la Torre (bajo) y Pascual Monge ( batería).
Entradas en https://www.giglon.com/todos?Buscar=The%2044%20dealers
Fotos y Video por Ana Hortelano