Javier Vargas es uno de esos músicos de toda la vida, con larga trayectoria como guitarrista y una agitada vida que se ha repartido entre varios países, Venezuela, Mexico, Argentina, Estados Unidos y España.
Escucha a Vargas Blues Band "Cambalache & Bronca"
Ex-componente de la banda de Miguel Rios, a finales de los años 80 debutaba con su Vargas Blues Band publicando grandes trabajos como Texas Tango, Chill Latin Blues o Heavy City Blues entre una veintena de discos.
Javier Vargas volvió a Valencia el pasado mes de mato presentando nuevo disco Cambalache & Bronca, en el marco del entrañable y acogedor Black Note Club y no sabia en que palo iría esta vez, si rollo más clásico,incluyendo una composición de su amigo Manolo Tena.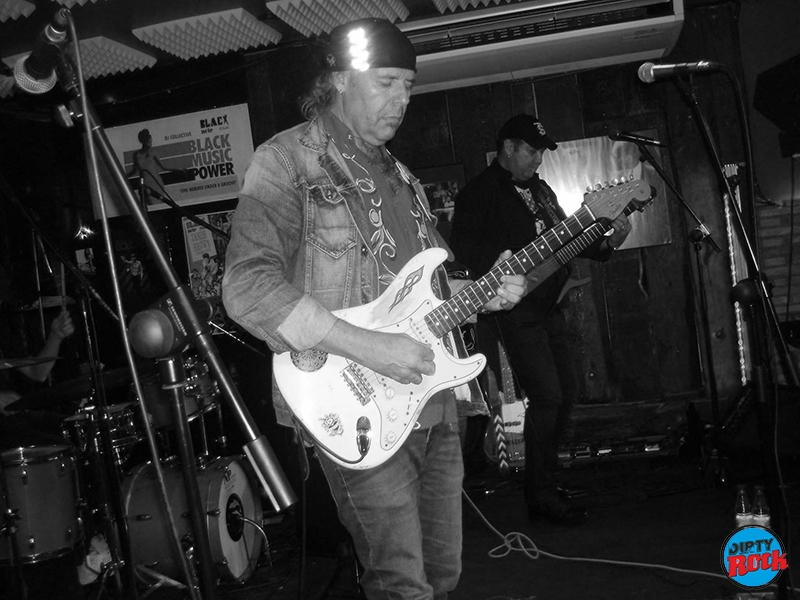 Más Vaughan o más blues latino, pues fue una mezcolanza de todos los estilos, con temas como Blues Latino o Buenos Aires Blues y la inestimable colaboración de la cantante y guitarrista argentina Vanesa Harbek quién hizo una selección de clásicos como Spoonful de Willie Dixon, I Just Want Make Love To You de Muddy Waters, Hard To Handle de Otis Redding o el These boots are made for walkin' de Nancy Sinatra. Una actuación fantástica del gran guitarrista y un placer volver por Black Note y un 10 a la actual plantilla por el gran trato.
Texto y fotos por Alex Ruiz.