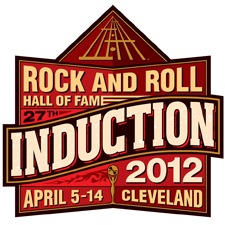 El próximo 14 de abril de 2012 tendrá lugar la 27ª edición del Rock and Roll Hall of Fame en Cleveland.
Hace ya unos meses que se conoce la lista definitiva de nominados. Se declaró miembros del Rock and Roll Hall of Fame a The Faces/The Small Faces, Guns N' Roses, Beastie Boys, Donovan, Laura Nyro y Red Hot Chili Peppers.
En otras categorías, el guitarrista Freddie King será miembro de la academia en la categoría de influyente; el premio Ahmet Ertegun es para Don Kirshner, autor de canciones de los Monkees y Archies, y finalmente, los premios a la Excelencia musical serán para Cosimo Matassa, fundador de J&M Recording Studios en Nueva Orleans; Tom Dowd, científico musical e ingeniero de sonido; y Glyn Johns, productor e ingeniero musical de los primeros álbumes de los The Rolling Stones, Traffic o Procol Harum.
Vídeo con todos los nominados a la 27ª Edición del Rock and Roll Hall of Fame 2012.
No dudes en leer la crónica de Dirty Rock de Rod Stewart cuando visitó Adeje, Tenerife el pasado 16 de mayo de 2009.
We are pleased to announce this year's Hall of Fame inductees, who represent the broad spectrum of artists that define rock and roll. The inductees are Beastie Boys, Donovan, Guns N' Roses, Laura Nyro, Red Hot Chili Pepper and The Small Faces/The Faces, Early Influence category, Freddie King, Ahmet Ertegun Award to Don Kirshner and The Award for Musical Excelence to Cosimo Matassa, Tom Dow y Glyn Johns.
The 27th annual Rock and Roll Hall of Fame Induction Ceremony will take place on Saturday, April 14, 2012 in Cleveland and premiere on HBO in early May.