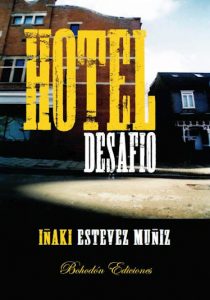 «Hotel Desafío«, el libro de Iñaki Estévez, es un viaje interior de relatos de un rockero que puede leerse de un trago largo o sorbo a sorbo.
Las ilustraciones del libro han sido realizadas por Oskar Benas; las fotografías de la portada y la solapa son de Óscar Pereira y el prólogo corre a cargo del escritor David Refoyo.
«Hotel Desafío» (Hotel to defy) by Iñaki Estevez, Rocker's deep journey, drop to drop or long drop shots reading. Illustration by Oskar Benas, pictures by Oscar Pereira and preface by David Refoyo.