Television nueva banda confirmada para el Azkena Rock Festival 2015, de nuevo tras su participación en el 2005, una de las mejores ediciones del certámen, y en el que interpretarán íntegramente su primer disco de estudio "Marquee Moon" (1977) por parte de este cuarteto norteamericano liderado por Tom Verlaine y asociados siempre al club CBGB neoyorquino, pero muchísimo más ambiciosos que The Ramones, mezclando la inmediatéz del Punk con técnicas de Rock Progresivo y Jazz.
Television publicaron su primer disco de estudio, de tres,  "Marquee Moon" en 1977 considerado uno de los trabajos más importantes de la historia del rock, a pesar de ello un álbum de culto y un malísimo resultado en cuanto a ventas.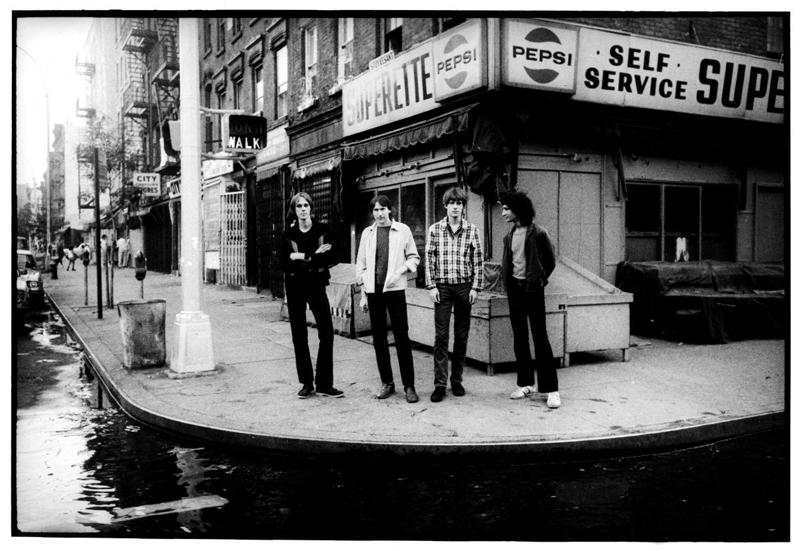 Su canción "Marquee Moon" se grabó en una sola toma, Billy Ficca, su batería creía que estaban ensayando, sin saber que estaba haciendo historia, ellos junto a Patti Smith, The Ramones, Blondie, Joan Jett o Talking Heads entre otros de aquella escena en NuevaYork en los 70.
Escucha "Marquee Moon" de Television.
Television se suma a esta decimocuarta edición del Azkena Rock Festival 2015 que se celebrará los días 19 y 20 de junio en Vitoria-Gasteiz junto a las bandas ya anunciadas Off!, Eagles Of Death Metal, Powersolo, Sven Hammond, ZZ Top, Red Fang, Chuck Ragan and The Camaraderie, The Drubovniks y Highlights.