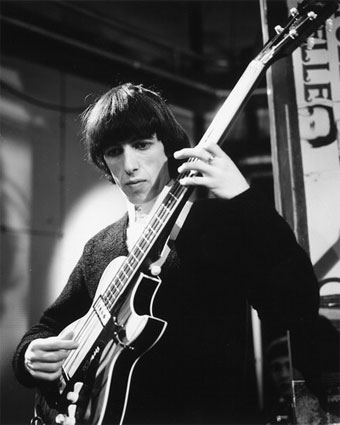 Bill Wyman el bajista ex componente de The Rolling Stones estará de gira con su banda Rhythm Kings el próximo 16 de junio en Barcelona (Luz de Gas), el 17 de junio en Bilbao (Sala BBK) y en La Coruña el 19 de junio en el Palacio-Palexco de Congresos.
El magnífico bajista dejó The Rolling Stones unos años después de la gira Steel Wheels Tour, luego Urban Jungle Tour iniciada el 31 de agosto de 1989, y un álbum recopilatorio llamado "Flashpoint".
En 1993, tras 31 años en la mejor banda del mundo, The Rolling Stones, Bill Wyman anunciaba en un programa de televisión que dejaba los Stones aduciendo que "ya no se sentía con fuerzas para seguir y que la banda no conseguiría hacer mejores giras".
Mick Jagger y Keith Richards optaron por Darryl Jones un músico de sesión que en ese momento se encontraba en la banda del programa de Jay Leno Tonight Show con un bagaje absolutamente impresionante, Miles Davis, Eric Clapton o Peter Gabriel.
https://youtu.be/pxLrgDBlKwI
El siguiente disco que grabarían "Sus Satánicas Majestades" sin el bueno de Bill Wyman sería "Voodoo Lounge" en 1994.
Bill Wyman con 75 años de edad vuelve a España con su Bill Wyman's Rhythm Kings, que fue fundada en 1997 junto con Terry Taylor ex componente de "The Dirty Boys".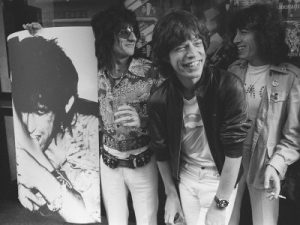 Bill Wyman estará acompañado por Georgie Fame (Voz /Hammond), Beverley Skeete (Voz), Geraint Watkins (Voz/Piano/Acordeón), James Powell (Batería), Terry Taylor (Guitarra /Voz), Frank Mead (S.Viento) y Nick Payn (S.Viento).
La discografía de Bill Wyman's Rhythm Kings está compuesta por seis discos:
Struttin' Our Stuff (1997)
Anyway The Wind Blows (1999)
Groovin' (2000)
Double Bill (2001)
Just For A Thrill (2004)
Rhythm Kings Live (2005)
Bill Wyman en solitario ha publicado los siguientes discos:
Monkey Grip (1974)
Stone Alone (1976)
Bill Wyman (1982)
Willie & The Poor Boys (1985)
Stuff (1992)
A Stone Alone: The Solo Anthology 1974-2002 (2002)
Además de realizar varios DVDs y libros musicales sobre el Blues, la arqueología y The Rolling Stones:
Bill Wyman's Treasure Islands
Stone Alone
Rolling with the Stones
Bill Wyman's Blues Odyssey
The Stones , A History in Cartoons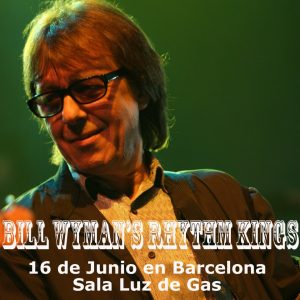 Bill Wyman's Rhythm Kings are playing three concerts in Spain in June, with the band visiting Barcelona, Bilbao and La Coruna in a whistlestop mini tour. You can find full details of the tour dates below, as well as links to book tickets to the concerts.
Spain concert guide – June 2012
June 16, 2012 – Barcelona

Gaz de Luz, Barcelona
Tickets: www.ticketmaster.com

June 17, 2012 – Bilbao

Sala BBK, Bilbao
Tickets: www.generaltickets.com/bbk/

June 19, 2012 – La Coruna

Palazio de Congresos, La Coruna
Tickets: www.novagaliciabanco.es
Tickets: entradas.novagaliciabanco.es
Find out more about Bill Wyman's Rhythm Kings, the music of Bill Wyman, and watch videos including exclusive concert footage of past performances of the fantastic Bill Wyman's Rhythm Kings.