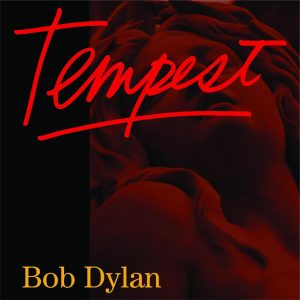 Bob Dylan pone en circulación a través de internet "Early Roman Kings" su primer sencillo del nuevo disco "Tempest" que se publica el próximo 11 de septiembre, coincidiendo con el 50 aniversario del de Minnesota, Robert Allen Zimmerman.
El estreno de la nueva canción "Early Roman Kings" llega a todos aficionados de Bob Dylan por medio de un trailer de la nueva temporada de la serie de televisión británica "Strike Back" que actualmente emite el canal de televisión en España, Cuatro.
«Early Roman Kings» tiene un cierto aire a «I'm the Man» de Bo Diddley y algo de «Mannish Boy» de Muddy Waters, y en su letra podemos descubrir como Bob Dylan recurre a los reyes romanos para lanzar un mensaje a los que nos gobiernan, ya sea desde instancias financieras, políticos o grandes corporaciones. Aunque éstos supuestos adelantados «Reyes romanos» como los nombra Dylan existan, debemos luchar contra ellos.
Además Bob Dylan cita la famosa frase de Woody Guthrie de la nota que le daba a Dylan en el hospital aquel 29 de enero de 1961 en un hospital de New Jersey con la cita «I ain't dead yet.» (Aún no me he muerto) para referirse a los «reyes romanos», a esos políticos, gobernantes y banqueros.
Escucha «Early Roman Kings» («Tempest» se titula el nuevo disco) de Bob Dylan, dale al play:
«Strike Back», es una serie de televisión que está basada en la novela autobiográfica del ex-soldado británico Chris Ryan y recoge el arriesgado trabajo de la Unidad 20, un cuerpo de élite liderado por Damien Scott, un ex-agente de las Fuerzas Especiales de EE.UU.
La nueva temporada de la serie se estrena el próximo 17 de agosto y presentará otro nuevo tema disco de Bob Dylan, "Scarlet Town".
"Tempest" disco número 35 de Bob Dylan contiene diez nuevas canciones:
1. Duquesne Whistle
2. Soon After Midnight
3. Narrow Way
4. Long And Wasted Years
5. Pay In Blood
6. Scarlet Town
7. Early Roman Kings
8. Tin Angel
9. Tempest
10. Roll On John
Tras aquel disco navideño «Christmas in the Heart»  publicado en 2009, Bob Dylan a principios de año se metía en los estudios del compositor y amigo Jackson Browne en Los Angeles para grabar «Tempest» con la colaboración de David Hidalgo de Los Lobos, y toda su troupe de la gira Tony Garnier, George G. Receli, Donnie Herron, Charlie Sexton y Stu Kimball.
En una reciente entrevista a Bob Dylan, el cantante hace continuas alusiones a Shakespeare por aquello de que su última obra también se titulaba "The Tempest", Dylan de 71 años prefiere obviar que este disco no será el último y que ambos títulos son diferentes.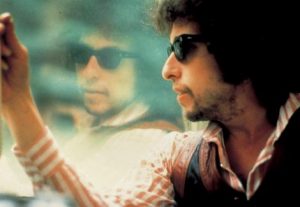 Bob Dylan acaba de anunciar su próxima gira de otoño con el cantante, compositor y guitarrista de Dire Straits, Mark Knopfler. El pasado 6 de octubre de 2011 en Dublin, Bob Dylan comenzaba una extensa gira por Europa, compartiendo escenario con el compositor escocés y lider de Dire Straits, Mark Knopfler, que culminaría en Londres el 21 de noviembre de 2011.
Mark Knopfler colaboró por primera vez con Bob Dylan, en 1979, en el álbum "Slow Train Coming". Luego le produjo "Infidels" en 1983 Y la última vez en que participó en una grabación de Dylan fue en 1988 en "Down in the Groove".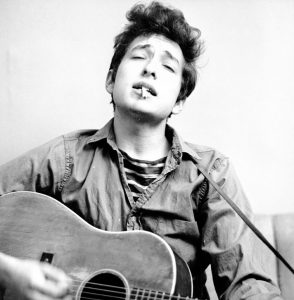 Letra de «Early Roman Kings» de Bob Dylan.
Early Roman Kings

All the early Roman kings
In their sharkskin suits
Bow ties and buttons
High top boots
Drivin' the spikes in
Blazin' the rails
Nailed in their coffins
In top hats and tails
Fly away, little bird
Fly away, flap your wings
Fly by night
Like the early Roman kings

all the early roman kings
in the early early morn
coming down the mountain
distributing the corn
speeding through the forest
racing down the track
you try to get away
they drag you back
Tomorrow is friday
we'll see what it brings
everybody's talking
bout the early roman kings

They're peddlers and they're meddlers
They buy and they sell
They destroyed your city
They'll destroy you as well
They're lecherous and treacherous
Hell-bent for leather
Each of 'em bigger
than all of them put together
Sluggers and muggers
Wearing fancy gold rings
All the women goin' crazy
For the early Roman kings

I can dress up your wounds
with a blood-clotted rag
I aint afraid to make love
to a bitch or a hag
if you see me comin'
and you're standing there
wave your handkerchief
in the air
I ain't dead yet
my bell still rings
I keep my fingers crossed
like them early roman kings

i can strip you of life
strip you of breath
ship you down
to the house of death
one day
you will ask for me
there'll be no one else
that you'll wanna see
bring down my fiddle
tune up my strings
I'm gonna break it wide open
like the early roman kings

i was up on black mountain
the day Detroit fell
they killed 'em all off
and they sent 'em to hell
ding dong daddy
you're coming up short
gonna put you on trail
in a sicilian court
i've had my fun
i've had my flings
gonna shake em all down
like the early roman kings
Bob Dylan's «Early Roman Kings» plays over scenes from Strike Back second season. The action drama focuses on members of a top-secret counterterrorism unit known as Section 20.
«Early Roman Kings» is one of two Bob Dylan songs that will be featured in the new season. «Scarlet Town» will make its world premiere over the end credits following the back-to-back debuts of the first two episodes Aug. 17.
Both previously unreleased songs appear on Dylan's upcoming album «Tempest,» set to drop Sept. 11, marking Bob Dylan's 50th anniversary as a recording artist and his 35th studio release.