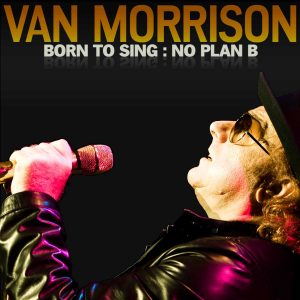 Van Morrison publica nuevo disco "Born to Sing: No Plan B" el próximo 2 de octubre para Blue Note Records (EMI) quien la dirige Don Was, el mismo productor de los últimos discos de The Rolling Stones, y que acaba de producir el nuevo disco de Aaron Neville.

El trigésimo cuarto disco de estudio de Van Morrison, "Born to Sing: No Plan B",  está producido por él mismo  y cuenta con 10 nuevas canciones, tras aquel magnífico "Keep it Simple" del año 2008.
"Pay the Devil" supuso el gran homenaje a la cultura Country, convirtiéndose en uno de los discos más vendidos aquel año del 2006.
Harina de otro costal fue la visita a nuestro país y a Tenerife  de Van Morrison, con el multipremiado álbum "Magic Time" aquellos dos memorables días 3 y 4 de enero de 2006.
"Open the Door (To Your Heart)" es el nuevo single del disco que puedes escuchar en el siguiente enlace:

Como bien dice su titulo del disco, no hay marcha atrás, Van Morrison ha nacido para seguir haciendo lo mismo, continuar experimentando, y sin dejar de lado su habitual querencia por el Rock, Jazz, el Blues, el Soul y el Ryhthm & Blues.
Su nuevo disco refleja en sus canciones el momento actual de la  crisis, Van Morrison nunca tomó partido en la protesta o se le conoció por eso, pero leyendo las letras de su nuevo disco y escuchando su primer single "Open the Door (To Your Hear)" se dejan entrever muchas temas como el de la codicia, el dinero, la crisis y la sociedad.
Van Morrison es otro de los grandes y como siempre ha afirmado Ray Charles siempre es su modelo a seguir ¿por qué? "Hizo de todo, incluyendo el reinventar la música country".
Van Morrison, todo sencillez.
El tracklist del nuevo disco de Van Morrison "Born to Sing: No Plan B" es el siguiente:
1. Open The Door (To Your Heart)
2. Going Down To Monte Carlo
3. Born To Sing
4. End Of The Rainbow
5. Close Enough For Jazz
6. Mystic Of The East
7. Retreat And View
8. If In Money We Trust
9. Pagan Heart
10. Educating Archie
Van Morrison releasing a new record next Octobre 2nd at Blue Note Records (EMI) with Don Was as director. Born to Sing: No Plan B" is the new title with 10 brand new songs.