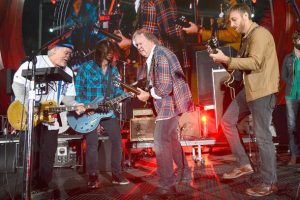 El festival Global Citizen Festival celebrado el pasado sábado 29 de septiembre en en el Central Park de Nueva York, se ha convertido hasta el momento en el concierto más largo ofrecido por internet y el que ha congregado más gente detrás de una pantalla, además de ofrecer una actuación portentosa de Neil Young & Crazy Horse que quedará para la historia.
El cartel del Global Citizen Festival era realmente impresionante, Neil Young & Crazy Horse, Foo Fighters, The Black Keys, Band of Horses, K'Naan, y John Legend que interpretó al piano «Imagine» de John Lennon.
Neil Young & Crazy Horse en el Global Citizen Festival de Nueva York.
Fotos del Global Citizen Festival 2012 en Nueva York.
Otra novedad en el Global Citzen Festival fue la distribución  de sus entradas para asistir al concierto, en el que cada aficionado que quisiera ir al Central Park debía registrarse en la página web de la organizacion, y una vez inscritos, debían obervar una serie explicaciones en forma de vídeos y textos como forma de concienciación sobre temas relacionados con la lucha contra la pobreza y cómo atajarla.
60.000 personas esperaban al primer artista en aparecer en Central Park, el somalí afincado en Canadá,  K'Naan desplegó un concierto de casi cuarenta cinco minutos de Hip Hop y ritmos africanos.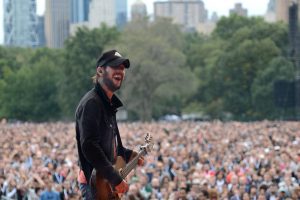 Tras el solista, Band of Horses saltaron al escenario del Global Citizen Festival con una decepcionante actuación en la que presentaron alguno de sus temas nuevos del disco «Mirage Rock».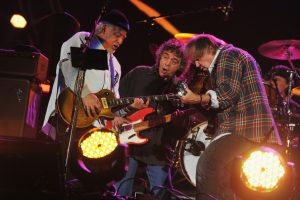 Seguidamente, John Legend se sube al escenario del Global Festival, se colocan delante de un piano negro y suena «Imagine» de John Lennon.
Tras Legend, en el escenario ya del Global Citizen Festival, The Black Keys, tremendo el concierto de rabia y ritmo de The Black Keys. Gus Seyffert a la guitarra y John Wood, teclado y bajo, acompañaron a Dan Auerbach y Patrick Carney, The Black Keys en el escenario del Central Park. ¡¡Qué diferencia respecto a Band of Horses!!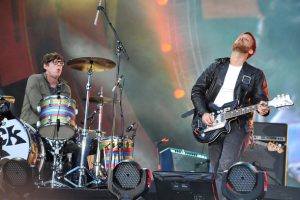 El cielo llegó hasta a enfurecerse y ponerse negro, ¡¡maravilloso!!.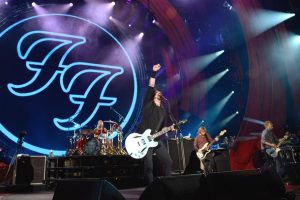 Difícil de superar a los de Ohio, The Black Keys, Dave Grohl y los suyos Foo Fighters se marcan otro concierto explosivo y sudoroso concierto, como es habitual en Foo Fighters, dándolo todo, the best of you!, «Times Like These, All My Life, My Hero, Learn To Fly, Arlandria, These Days, Walk, Best of You y Everlong» fue toda esa carne en el asador para por fín preparar el gran concierto de la noche, Neil Young & Crazy Horse.
Eran las ocho y media de la noche en Nueva York, más de 60.000 personas esperan a Neil Young & Crazy Horse en el Central Park y millones de internautas de todo el mundo, y ¡comienza el espectáculo! «Love and Only Love, Powderfinger, Born in Ontario, Walk Like A Giant, The Needle and the Damage Done, Twisted Road, Fuckin' Up y finalmente Rockin' in the Free World», con todos en el escenario Dave Grohl, Pat Smear, Nate Mendel, Chris Shiflett y Taylor Hawkins (de Foo Fighters), Dan Auerbach (The Black Keys), K'NAAN y miembros de Band of Horses, realmente alucinante.
Neil Young & Crazy Horse arrasaron y caminaron como gigantes en Nueva York,  ¡¡éxtasis total!!.