«What Could Have Been Love» es el título del segundo vídeo oficial de Aerosmith de su decimoquinto álbum de estudio titulado "Music from another Dimension".
El nuevo disco de Aerosmith, "Music from another Dimension", producido por Jack Douglas que trbajó también en sus álbumes "Toys In The Attic" (1975), "Rocks" (1976) y "Honkin' On Bobo" (2004), por fin verá la luz el próximo 6  de noviembre, tras posponerse varias veces su lanzamiento este mismo año.
https://youtu.be/d7lCZ0rpH3o
El primer vídeo oficial del disco, "Legendary Child" se publicó el pasado julio, un tema que se descartó en 1993 del disco "Get a Grip", el disco más vendido de la historia de los bostonianos.
Aerosmith y Cheap Trick estuvieron de  gira conjunta, denonimanda "The Global Warming Tour" el pasado verano. No dejes de leer la crónica del concierto de Cheap Trick en el Azkena Rock Festival de 2011, con fotos, vídeos y todo el festival.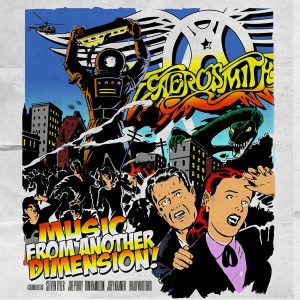 Unos días después del lanzamiento del nuevo disco, Steven Tyler, Joe Perry, Tom Hamilton, Brad Whitford y Joey Kramer se embarcarán en una segunda parte del The Global Warming Tour" hasta mediados del mes de diciembre, de nuevo con Cheap Trick.