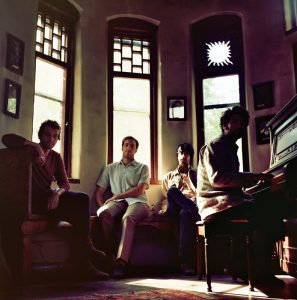 Allah-Las comenzaron el pasado 24 de noviembre su gira europea, hoy 30 de noviembre le toca el turno a la única cita de los californianos en nuestro país, Madrid y la sala La Boite, podrán disfrutar de su soberbio disco debut «Allah-Las», publicado el pasado 18 de septiembre de 2012 y producido por Nick Waterhouse, es una banda que refleja las esencias de la costa oeste norteamericana de finales de los 60, Rock and Roll, Psicodelia, Garage, algo de Rockabilly y mucho de The Zombies, The Kingsmen, Bob Dylan y The Animals, su disco homónimo uno de los mejores del año.
Allah-Las son Miles Michaud, Pedrum, Spencer y Matt, cuatro tipos que currando en al emblemática tienda de discos Amoeba Records en Sunset Bulevard en Los Angeles, se conjuran para soldar esos sonidos románticos californianos de los años 60 junto con el sucio Garage Rock bajo el abrasador cielo de Los Angeles.
Allah-Las avisaban de su potencial a principios de este año con su EP titulado «(Tell Me) What's On Your Mind», un claro adelanto de un fantástico disco producido por el genio en ciernes de Soul de la vieja escuela Nick Waterhouse, que pronto estará de gira en España con dos citas, el 8 de diciembre en León (Festival Purple Weekend) y Barcelona el 9 de diciembre en la Sala Apolo La (2), para descubrir a los aficionados "Time's All Gone", uno de los mejores discos del año.
Allah-Las y su fantástico disco suenan a ese cálido jugueteo de guitarras VOX, esos viejos órganos, bongós y batería de bandas californianas como Love, Captain Beefheart, The Byrds o incluso a Jimi Hendrix con toda esa estructura psocodélica de los buenos años sesenta y acicalado con una una sucia voz que suena a Mick Jagger.
Escucha el nuevo disco de Allah-Las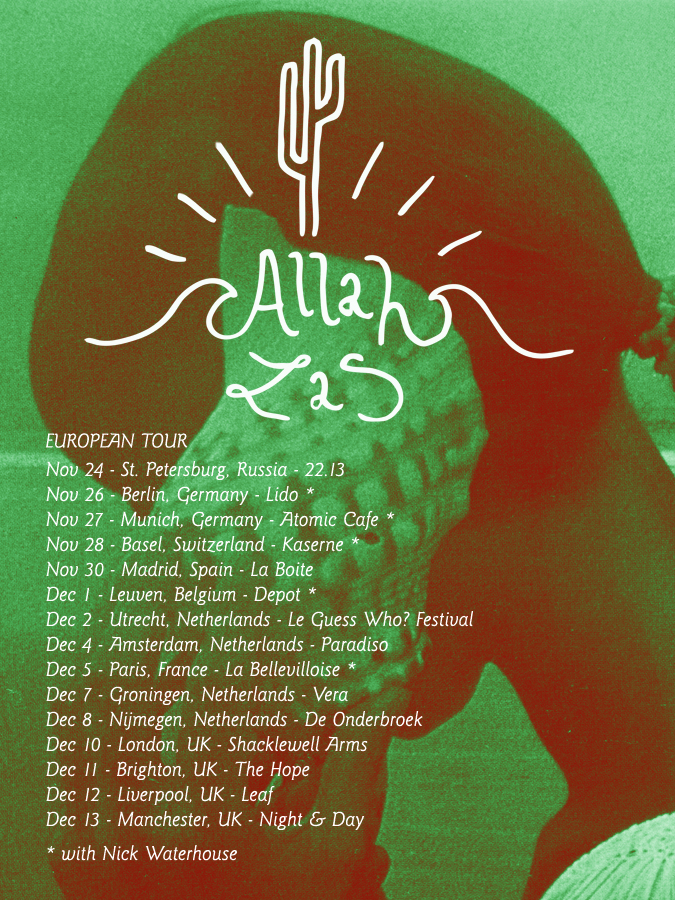 Allah- Las acaban de estrenar recientemente un nuevo vídeo «Vis-A-Vis»