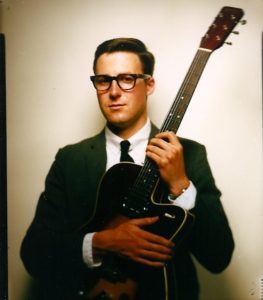 Nick Waterhouse y su álbum debut «Time's All Gone» publicado el pasado 1 de mayo de 2012, destila perfectamente toda esa frangancia descarnada de sucio Rhythm & Blues, Soul, Jazz y Blues de los años 50, aunando músculo y alma negra Motown, Hi Records de Memphis o Stax.
Nick Waterhouse comienza hoy 13 de noviembre su segunda gira europea en Londres y visitará España por primera vez con dos únicos conciertos programados, el 8 de diciembre en León (Festival Purple Weekend) y Vitoria el 9 de diciembre en la Sala Helldorado, para descubrir a los aficionados «Time's All Gone», uno de los mejores discos del año.
Nick Waterhouse veinteañero y natural de la ciudad de Costa Mesa en el condado de Orange Country en Los Angeles, tras esas gafas Buddy Holly desprende ese gran talento que tras subirse al cielo varias veces, ha agarrado al mismísimo Rey de las Tinieblas en aquel cielo negro tragándoselo de un bocado, como a «Mighty Mouth» Evans, Jackie Wilson, Eddie «Cleanhead» Vinson, Johnny Otis o Jimmy Witherspoon.
Nick Waterhouse en «Time's All Gone» compone, canta y produce todas sus canciones a la vieja usanza, utilizando un equipo anlógico , grabando en cinta magnética y masterizando directamente a sonido mono y de un tirón.
Nick Waterhouse se forma musicalmente en la ciudad de San Francisco durante sus estudios y es dónde consigue su contrato discográfico tras su EP  «Is That Clear» (2011) para la discográfica independiente californiana Innovate Leisure.
Nick Waterhouse rápidamente necesita una banda de acompañamiento y coloca un anuncio en la famosa web de anuncios californiana Craigslist, requiriendo músicos para una banda, George Shafer otro jóven veinteañero multi instrumentista le contesta y acuerdan en buscar más músicos, con la condición de buscar mejores condiciones en Los Angeles.
Nick Waterhouse and The Tarots será el nombre de su nueva banda Jeff Luger, Jonathan Lammers, Kyle Stephens, George Schafer y Kendon Smith, acompañándose también de las coristas The Naturelles con Natalie Alyse, Paige Sargent y Michelle Shofet.
El resultado de «Time's All Gone» de Nick Waterhouse salta a la vista, el jovenzuelo que nace en 1987 con voz de blanco, garganta y alma blanca, a mediados del año 2010 y con 600 dólares graba su primer single y exégesis «Some Place».
A partir de ese momento «no es que el tiempo se haya marchado» sino que para Nick Waterhouse se une al club de los James Hunter, Jamie Lidell, Eli «Paperboy», Raphael Saadiq, Sharon Jones o Mayer Hawthorne.
Escucha el nuevo disco de Nick Waterhouse «Time's All Gone»
«Time's All Gone» es un disco electrizante desde sus comienzos con esa batería, piano, saxos, guitarras, maracas y voz maravillosa de Nick Waterhouse en «Say I Wanna Know», «Same Place» o «Don't You forget it», alzando el vuelo de manera salvaje e impactando desde el primer momento.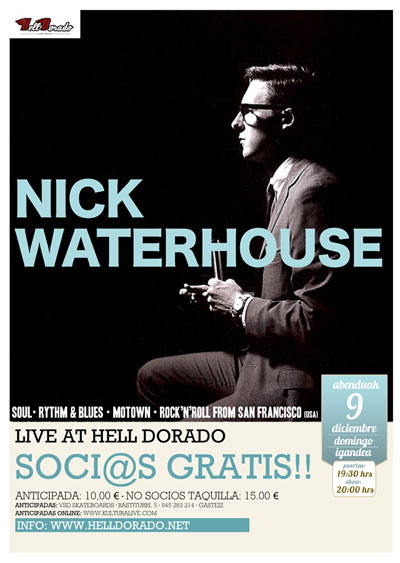 Una de las grandes bazas de este «Time's All Gone» de Nic Waterhouse,  consiste en su grabación en directo, en plena naturaleza, incorporando esos sonidos orgánicos del estudio, amplificadores de vávulas, micrófonos, viejas cuerdas de las guitarras, pequeñas conversaciones de los músicos o el aliento que desprende la propia banda y Nick.
Escuchar a Nick Waterhouse es mojarse de un optimismo que se agradece en los tiempos que corren, con «artistas» que siguen absortos en esa insuficiencia existencialista musical.
Nick Waterhouse además es productor del fantástico grupo de Los Angeles, Allah-Las en su soberbio disco debut, banda que refleja las esencias de la costa oeste norteamericana de finales de los 60, Rock and Roll, Psicodelia, Garage, algo de Rockabilly y mucho de The Kingsmen y The Animals.
Nick Waterhouse y  Allah-Las ha estado de gira conjuntamente durante el pasado mes de septiembre y octubre por Estados Unidos.
Alguien dijo que "el Blues tuvo un hijo y lo llamaron Rock and Roll y el Gospel y el Rhythm & Blues tuvieron otro que se llamó Soul", un género ligado a la comunidad negra en aquellos tiempos en que se integraron a la sociedad norteamericana.
Necesario es tanto escuchar «Time's All Gone» de Nick Waterhouse, como ir a uno de sus incendiarios conciertos en nuestro país.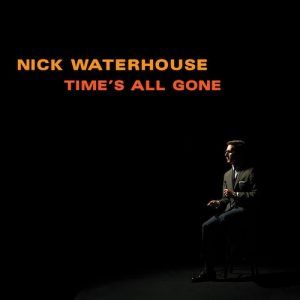 Time's All Gone Tracklist de Nick Waterhouse:
1. Say I Wanna Know
2. Some Place
3. Don't You Forget It
4. I Can Only Give You Everything
5. Raina
6. (If) You Want Trouble
7. Indian Love Call
8. Is That Clear
9. Teardrop Will Follow You
10. Time's All Gone Pt. 1
11. Time's All Gone Pt. 2
Escucha el concierto en directo de Nick Waterhouse en el Soul Inn de Berlín, Alemania el 3 de marzo de 2012.
Gira europea y Española de Nick Waterhouse 2012, Time's All Gone Tour
11/13 – London, UK – Dingwalls
11/15 – Groningen, NL – Vera
11/16 – Amsterdam, NL – Paradiso
11/17 – Rotterdam, NL – Rotown
11/19 – Copenhagen, DK – Pumpehuset
11/20 – Gotheburg, Sweden – Henriksberg
11/22 – Cologne, Germany – Banhof Ehrenfeld
11/23 – Jena, Germany – Villa am Paradies @ Jester Wild Night
11/24 – Hamburg, Germany – Mojo Club
11/26 – Berlin, Germany – Lido
11/27 – Munich, Germany – Atomic Cafe
11/28 – Basel, Switzerland – Kaserne Rosstall
11/29 – Geneva, Switzerland – Le Rez
11/30 – Bern, Switzerland – ISC
12/1 – Leuven, Belgium – Depot
12/2 – Utrecht, NL – de Heling
12/4 – Nijmegen, NL – Doornroosje
12/5 – Paris, FR – Bellevilloise
12/6 – Rennes, FR – Trans Musicales
12/7 – Rennes, FR – Trans Musicales
12/8 – Leon, Spain – Purple Weekend
12/9 – Vitoria, Spain – Helldorado
12/11 – Bordeaux, FR – iBoat
12/14 – Moscow, RU – Oldich