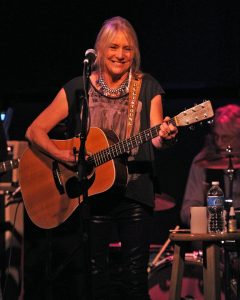 Pegi Young, cantautora y esposa de Neil Young, comenzó ayer el pasado verano su gira por Estados Unidos y Canadá, para presentar su nuevo álbum "Bracing For Impact", publicado el pasado noviembre, tercero de su carrera con su banda Pegi Young & The Survivors.
"Bracing For Impact" contiene once canciones, ocho de ellas originales de Pegi Young. Su marido Neil Young también colabora en el disco en las voces, armónica y letras de "Doghouse".
Neil Young también toca la guitarra en las canciones "Lie" y "Song for a Baby Girl" y la armónica en "Number 9 Train", canción escrita por el Bluesman Tarheel Slim.
La tercera canción del disco en la que no firma Pegi Young, es la legendaria "I don't want to talk about it" (1971) de Danny Whitten el Crazy Horse desaparecido y en la que Chandra Wilson lo acompañaba en esa maravilla versionada también por Rod Stewart años más tarde.
Pegi Young se acompaña de The Survivors, que lo componen el famoso pianista Spooner Oldham, un viejo amigo de Neil Young, el bajista Rick Rosas, Kelvin Holly a la guitarra y Phil Jones a la batería.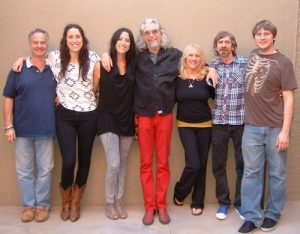 Escucha el nuevo disco de Pegi Young & The Survivors, "Bracing For Impact"
Pegi Young editaba su primer disco homónino en el año 2006, y su segundo en el 2010 titulado "Foul Deeds", su último y reciente disco, "Bracing For Impact" se publica en el 2011 pero no es hasta este año cuando comienza a presentarlo en público. El título proviene de un cuadro de una jóven sudafricana y las canciones del disco están inspiradas en la muerte de dos viejos amigos de Neil Young, el gran Ben Keith multi instrumentalista de Neil Young, y otro gran amigo de Neil y su esposa, Larry "L.A." Johnson, director de muchos vídeos para su productora Shakey Pictures. Recordemos que Ben Keith fallecía en el propio rancho de Neil Young, Broken Arrow.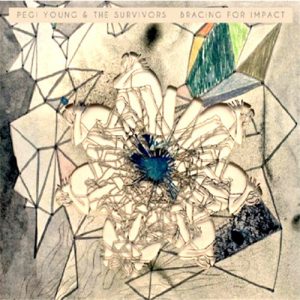 Pegi Young junto a su marido Neil Young, crearon el Bridge School Benefit en 1986, en el que cada año con el Annual Bridge School Benefit Concert, realizan un concierto benéfico para niños con discapacidades físicas y necesidades especiales, que se viene celebrando en el Bay Area de San Francisco desde hace 26 años organizado por Neil Young y su esposa Pegi.
Neil Young y su esposa Pegi  decidieron hace 26 años reunir a los mejores músicos y ponerlos encima de un escenario para recaudar fondos para un proyecto de construcción de un colegio para niños con dificultades para hablar, usar sus manos o extremidades inferiores.
La banda de acompañamiento de Neil Young durante el tiempo que no compartía escenario con Crazy Horse eran la actual banda de Pegi, The Survivors, sin el guitarrista Anthony Crawford.
"Bracing For Impact", se grabó en el legendario estudio de  en los estudios Sunset Sound, en Los Angeles, un disco que rezuma todo ese aroma a Blues, Rock, Folk y Country que nos tiene acostumbrado su consorte, Neil Young, excelente disco.

Pegi Young and The Survivors (Rick Rosas, Spooner Oldham, Kelvin Holly y Phil Jones) estuvo acompañado en la gira del verano del 2012 por Neil Casal en sus inicios, y abrió además algunos conciertos de Willie Nelson.