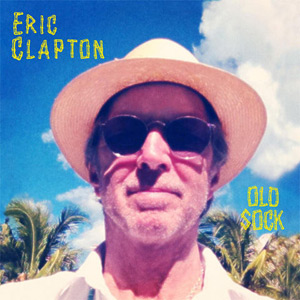 Eric Clapton presenta «Old Sock», su nuevo disco de estudio el próximo 21 de marzo, vigésimo primero tras «Clapton» (2010), a través de su sello discográfico Bushbranch y distribuido por Surfdog, que representan a artistas de la índole de Brian Setzer, Dave Stewart, Stray Cats,  Glen Campbell o Superheavy.
Eric «Slowhand» Clapton y su nuevo disco «Old Sock», contiene doce canciones y se editará en cd y doble Lp, el disco contiene versiones de Ray Charles «Further on Down the Road», Leadbelly en «Goodnight Irene», una version del compositor George Gershwin con «Our Love Is Here To Stay», y de dos clásicos del Jazz y pop del compositor Jerome Kern como «The Folks Who Love on the Hill» y «All of Me».
Escucha «Old Sock» de Eric Clapton.
Eric Clapton «Old Sock» tracklist.
1.  Further On Down The Road
2.  Angel
3.  Every Little Thing
4.  The Folks Who Live On The Hill
5.  Born To Lose
6.  Till Your Well Runs Dry
7.  All Of Me
8.  Still Got The Blues
9.  Goodnight Irene
10. Gotta Get Over
11. Your One And Only Man
12. Our Love Is Here To Stay
Escucha «Gotta Get Over» el primer adelanto de Eric Clapton para «Old Sock»
Escucha «Clapton» (2010), de Eric Clapton.