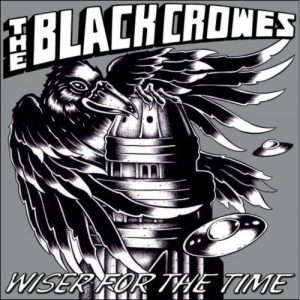 The Black Crowes publican el próximo 19 de marzo "Wiser For The Time", nuevo trabajo en directo formado por cuatro vinilos, que compila la legendaria actuación de despedida de la banda en el Best Buy Theatre de Nueva York, celebrada durante cinco noches consecutivas en octubre del año 2010.
"Wiser For The Time" de The Black Crowes contiene quince canciones interpretadas en formato acústico y once eléctricas, aquellos cinco conciertos registraron llenos absolutos en la ciudad de los rascacielos, desplegando ese cóctel explosivo de Rock Sureño, Blues y Rock and Roll de la vieja escuela.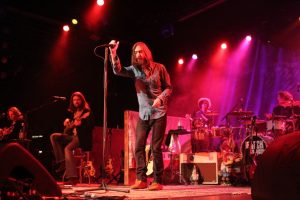 Escucha "Wiser For the Time» de The Black Crowes
Escucha la versión original de Bob Dylan en "Tonight I'll Be Staying Here With You«, para el disco «Nashville Skyline» (1969)
"Wiser For The Time", el álbum que da nombre al disco, proviene del single "Wiser Time" editado en 1995 en un doble cd con canciones acústicas y remixes, "Wiser Time" aparece también en el álbum "Croweology" (2010).
The Black Crowes comienzan su gira mundial denominada Lay Down With Number 13,  el próximo 24 de marzo en el Reino Unido y de ahí saltarán hacia Estados Unidos, Chris Robinson, Rich Robinson, Steve Gorman, Sven Pipien, Adam MacDougall y la nueva incorporación  del californiano Jackie Greene.
The Black Crowes confirma su presencia en el Azkena Rock Festival de Vitoria-Gasteiz los días 28 y 29 de junio.