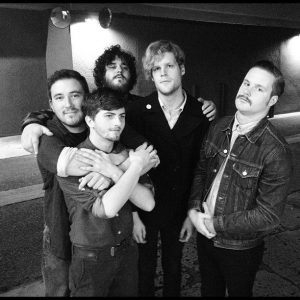 «moan for me baby!!»
The Ragged Jubilee, es otra incendiaria y magnífica banda de Blues Rock y Gospel norteamericana que editó «In the Valley», otro de los mejores discos del 2012, tras su debut del quinteto con «American Moan» (2011), desde la preciosa ciudad de Arroyo Grande en San Luis Obispo, California.
The Ragged Jubilee está en estos momentos grabando su tercer disco de estudio entre San Francisco y Los Angeles, con la mismas coordenadas iniciales, primoroso Blues Rock con mucho aditamento de Country Roots y Rock de la costa oeste.
Escucha «In The Valley» de The Ragged Jubilee.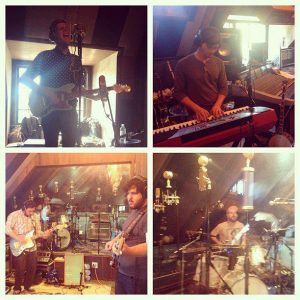 Ethan Burns, una combinación explosiva entre Tom Waits, Bob Seger o el Joe Cocker de los grandes momentos a la voz y guitarra, Chandler Haynes al bajo, Austin I'Anson a la guitarra, Zac Burns a la batería y Phil Wahl a los teclados y banjo, componen esta sensacional banda californiana que desprende munición y pólvora en forma de sonido de manera única y personal.
The Ragged Jubilee  poniendo sobre la mesa dos grandísimos trabajos, "American Moan" e "In The Valley", hacen del quinteto, una de las mejores y más prometedoras bandas del momento.
«Jesus save my Soul»
Escucha «American Moan» de The Ragged Jubilee.
Ragged Jubilee #1 from The Cana Family on Vimeo.