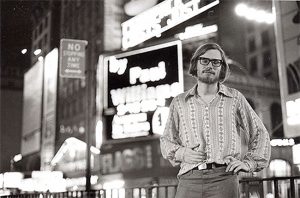 «Another goodbye to another good friend».
Paul Williams, uno de los grandes nombres del periodismo musical relacionado con el Rock y fundador de la revista mensual Crawdaddy!, falleció el pasado miércoles 27 de marzo a la edad de 64 años de edad.
Paul Williams, un jóven de Boston comenzaba a escribir a la edad de 17 años relatos de ciencia ficción a mediados de los años sesenta en el instituto, poco antes de graduarse funda la revista musical especializada en Rock Crawdaddy! en 1966, reconocida como la primera revista del género de la historia, una año más tarde nacería Rolling Stone.
La revista Crawdaddy!, tomó su nombre del local y propiedad del promotor musical Giorgio Gomelsky, en el cual The Rolling Stones despegaron definitivamente durante ocho meses tras su primer concierto en el The Marquee Club un 12 de junio de 1962.
Crawdaddy!, y Paul Williams acabaron su relación tras dos años de funcionamiento en 1968, en el que colaboraron importantes nombres como Jon Landau (manager de Bruce Springsteen), Sandy Pearlman, Richard Meltzer o Peter Knobler.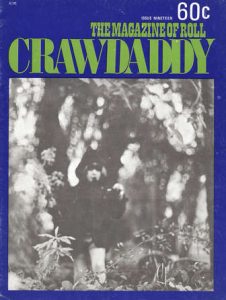 Peter Knobler tomaría los mandos de la revista, y alistando para el fanzine mensual más columnistas relevantes como John Lennon, Cameron Crowe, William S. Burroughs, Paul Krassner, David G. Hartwell, Joseph Heller,Tim O'Brien, Michael Herr, Gilda Radner, Dan Aykroyd, o P.J. O'Rourke.
Paul Williams regresa a Crawdaddy! en 1993 hasta el 2003, y es vendida a la empresa neoyorquina de restauración y archivos musicales Wolfgang's Vault, hace unos años que Crawdaddy! que se estableció como website de la mano de Wolfgang's Vault, en https://www.crawdaddyarchive.com/.
A Paul Williams se le conoce como el «descubridor» periodístico de Bruce Springsteen en 1972, un año antes de publicar Greetings from Asbury Park, N.J,  publicó más de 25 libros relacionados con el Rock y la ciencia-ficción, en 1969 visitó a John Lennon y Yoko Ono en Montreal en aquella cama y participó en la canción «Give Peace a Chance», sus tres libros sobre Bob Dylan, «Bob Dylan: Performing Artist»,  «Outlaw Blues,», «Das Energi», y otros de Brian Wilson y Neil Young.
Paul Williams sufre un accidente de blicicleta en 1995 el cual le produjo una lesión cerebral, al poco tiempo se le detecta Alzheimer, desde entonces se estableció al sur de California, muy cerca de San Diego, descanse en paz.
«Another goodbye to another good friend».