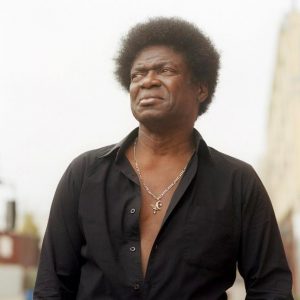 Charles Bradley, y su nuevo disco "Victim of Love", será publicado el próximo 2 de abril, tras su magnífico "No Time For Dreaming", «Strictly Reserved For You» es el primer vídeo oficial del nuevo disco.
«Victim of Love» está producido por Thomas Brenneck de Menahan Street Band, grupo de acompañamiento durante los inicios de Charles Bradley y músicos de su primer disco "No Time For Dreaming".
Escucha «Victim of Love» de Charles Bradley, "The Screaming Eagle of Soul", y déjate llevar por ese Heart of Gold y camino de dolor y tortura en forma de canciones, con ese toque más psicodélico al Soul, próximo al sonido de The Temptations de los años 70.