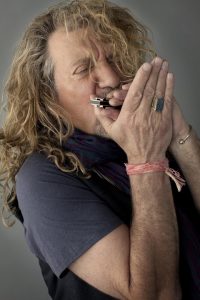 «Robert Plant: A Life», será el título del libro del libro biográfico del Led Zeppelin, Robert Plant, escrito por el editor Paul Rees de las revistas Q y Kerrang!, compuesta por entrevistas al genial músico durante toda su carrera y que verá la luz el próximo otoño en el Reino Unido y en enero en Estados Unidos.
El nuevo libro de Robert Plant, «Robert Plant: A Life» contendrá una exhaustiva crónica musical a lo largo de su extensa carrera, que data de sus comienzos en Hobbstweedle, con Alexis Corner, The Yardbirds, The Honeydrippers, Band of Joy, su cargo como vicepresidente en un equipo de fútbol inglés como el Wolverhampton Wanderers, o su relación sentimental con la magnífica compositora y cantante de Folk Rock, Patty Griffin.
Robert Plant en una reciente entrevista a una televisión australiana, 60 Minutes, ha dejado la puerta abierta a un posible regreso de Led Zeppelín con sus compañeros, Jimmy Page y John Paul Jones.
Entrevista a Robert Plant en 60 Minutes, edición australiana.