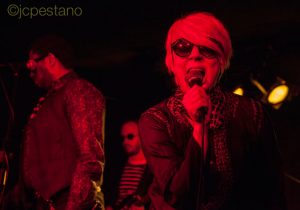 The Electric Mess llegó como una auténtica avalancha a Valencia a volvernos todos locos en «el Loco», ellos no necesitaron llenar la sala de guitarras fuzz y beats alocados para fascinarnos, su credibilidad va mucho más allá del directo eléctrico, psicótico y de su último y espléndido álbum «Falling Off the Face of the Earth».
The Electric Mess despertó a todos los presentes, dando uno sus conciertos más contundentes y especiales de la sala El Loco que yo recuerde, los neoyorquinos saben y desprenden todo ese aroma de The 13th Floor elevators, ? and the Mysterians, The Soft Machine o los Doors más bisoños.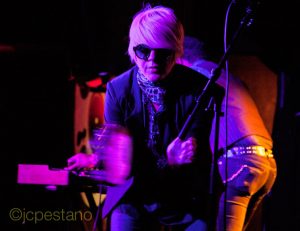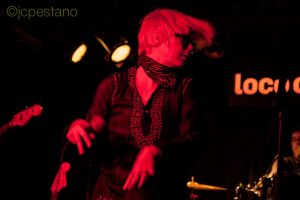 El concierto se movió entre sus dos discos, su homónimo The Electric Mess del 2009 y su último «Falling Off the Face of the Earth» del pasado año, la banda supo reflejar en sus canciones el sentimiento de ser un adolescente y sentir que no encajas en este jodido mundo, la noche estaba cargado de emoción y mucha alegría.
Vídeo resúmen de The Electric Mess durante su gira europea, ¡¡gracias Electric Mess!!.
The Electric Mess picoteó de ambos discos y agarró alguna que otra versión como el «Shakin' All Over» de Johnny Kidd & The Pirates por parte de estos cinco magníficos músicos con una genial vocalista Chip Fontaine y un bajista realmente portentoso Derek Davidson, complicado señalar un momento memorable que sobresaliera por encima del resto durante todo su concierto en Valencia.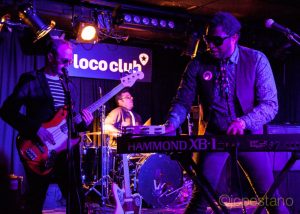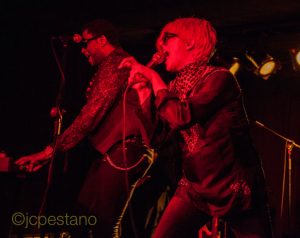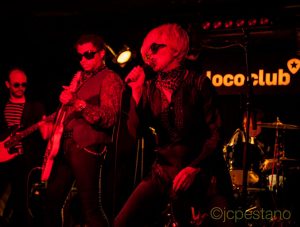 The Electric Mess, iban borrando canción a canción sin dejar huella según se sucedían, el pùblico enloquecía y el burbujeo durante toda la noche de palmas y caderas furiosas no dejaban de moverse, los músicos entre el público, nosotros encima de ellos, el desparrame total.
La electricidad contagió a todos, y una pena para aquellos que se lo perdieron, The Electric Mess son increíbles, y el que desaproveche cualquier ocasión para verlos en directo en una próxima gira un pusilánime al que no quiero conocer ni de coña.
Reportaje fotográfico de Juan Carlos Pestano.