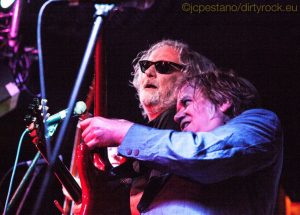 Young Fresh Fellows abrieron en Valencia el pasado 11 de junio de 2013, su esperada gira española para presentarnos su nuevo disco "Tiempo de Lujo" (2012), en un concierto realmente abrumador de principio a fin de este grupo norteamericano de culto, como los adorados NRBQ, que llevan más de treinta años en el negocio.
Young Fresh Fellows, un cuarteto que emergió y aguantó el alud Grunge en su ciudad natal, Seattle, en la que mayor parte de sus componentes participaban de otros proyectos como Fastbacks, The Minus 5 o R.E.M, junto a Redd Kross o The Muffs, los auténticos héroes del Power Pop.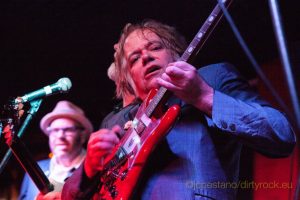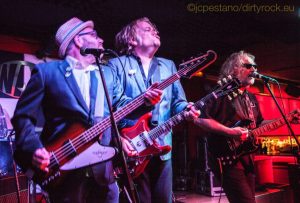 Young Fresh Fellows, liderado por el cantante, guitarrista y compositor Scott McCaughey (The Minus 5, The New Strychnine  o R.E.M), y Jim Sangster, Kurt Bloch y Tad Hutchison hizo las delicias del público de la sala Wah Wah en Valencia con su sonido Pop Rock aplastante, y aún más cuando comenzaron a sonar sus temas clásicos de sus añorados álbumes "The Men who loved music" (1987) o "Electric Bird Digest" (1991).
Young Fresh Fellows recieron esos coros del público, dejándose la piel ante tanta lanza de emoción incendiaria canción tras canción, entre empujones, saltos y sudor satisfecho.
Young Fresh Fellows salieron a matar en su primer concierto en España, llevándose dos orejas y el rabo, ¡hasta los bises podrían haber sobrado!
Reportaje fotográfico de Juan Carlos Pestano del concierto de Young Fresh Fellows en la Sala Wah Wah de Valencia el 11 de junio de 2013.