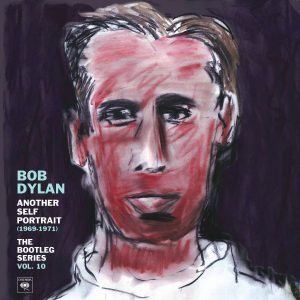 Bob Dylan regresa el 27 de agosto con un recopilatorio de rarezas construidas a finales de los años sesenta y comienzos de los años setenta, su etapa más Country con «The Bootleg Series. Vol. 10: Another Self Portrait (1969-1971)», con treinta y cinco rarezas y grabaciones inéditas, granación disponible en edición estándar con dos cd's, vinilo compuesto por 3 Lp's y una edición de lujo compuesta por cuatro cd's. La edición de lujo del bootleg incluye, por primera vez y remezclado a partir de las cintas originales, el histórico concierto del festival Isle of Wight en agosto de 1969 con The Band.
Las canciones inéditas y demos del nuevo volúmen de Bob Dylan, el décimo ya, comprenden sesiones que dieron origen a los álbumes Self Portrait y New Morning, ofreciendo una nueva visión de un momento esencial y fundamental en la evolución musical de Bob Dylan, en el que utilizaba el falsetto como instrumento para cantar y se acampañó de David Bromberg (guitarra) y Al Kooper (teclados, guitarra), las críticas en 1970 cuando el disco salió a la calle de «Self Portrait» (1970) fueron muy negativas, y en la que en «New Morning» (1970), retornaba como Dylan cantautor cuatro meses después de «Self Portrait».
Mini documental sobre la grabación de «Self Portrait» de Bob Dylan con entrevistas con el productor Bob Johnston, Dave Bromberg, y Al Kooper.
Bob Dylan – Another Self Portrait Documentary Short from Columbia Records on Vimeo.
Escucha algunos temas del nuevo bootleg de Bob Dylan,
Bob Dylan publicaba su décimo y undécimo álbumes de estudio en 1970, en un primero reprodiciendo versiones Country y Rock y estilo falsetto como en «Nashville Skyline» (1969), el reguero de grandes clásicos y obras maestras es considerable como «Like a  Rolling Stone», «Belle Isle», «All the Tired Horses», «Alberta #1», «Went to see the Gypsy»(Fue a ver al gitano), del que siempre se comentó que fue de aquel encuentro de Dylan con Elvis Presley en un hotel, «The Man in Me», «New Morning», «If not for You», «Day of Locusts» o «Father of Night».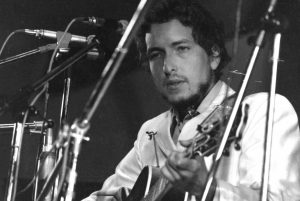 Escucha la versión sampler del bootleg de Bob Dylan «The Bootleg Series. Vol. 10: Another Self Portrait (1969-1971)»
The Bootleg Series, Vol. 10: Another Self Portrait (1969-1971) [Disco 1]:
01 Went To See The Gypsy (demo)
02 In Search Of Little Sadie (without overdubs, Self Portrait)
03 Pretty Saro (unreleased, Self Portrait)
04 Alberta #3 (alternate version, Self Portrait)
05 Spanish Is The Loving Tongue (unreleased, Self Portrait)
06 Annie's Going To Sing Her Song (unreleased, Self Portrait)
07 Time Passes Slowly #1 (alternate version, New Morning)
08 Only A Hobo (unreleased, Greatest Hits II)
09 Minstrel Boy (unreleased, The Basement Tapes)
10 I Threw It All Away (alternate version, Nashville Skyline)
11 Railroad Bill (unreleased, Self Portrait)
12 Thirsty Boots (unreleased, Self Portrait)
13 This Evening So Soon (unreleased, Self Portrait)
14 These Hands (unreleased, Self Portrait)
15 Little Sadie (without overdubs, Self Portrait)
16 House Carpenter (unreleased, Self Portrait)
17 All The Tired Horses (without overdubs, Self Portrait)
The Bootleg Series, Vol. 10: Another Self Portrait (1969-1971) [Disco 2]:
01 If Not For You (alternate version, New Morning)
02 Wallflower (alternate version, 1971)
03 Wigwam (original version without overdubs, Self Portrait)
04 Days Of '49 (original version without overdubs, Self Portrait)
05 Working On A Guru (unreleased, New Morning)
06 Country Pie (alternate version, Nashville Skyline)
07 I'll Be Your Baby Tonight (Live With The Band, Isle Of Wight 1969)
08 Highway 61 Revisited (Live With The Band, Isle Of Wight 1969)
09 Copper Kettle (without overdubs, Self Portrait)
10 Bring Me A Little Water (unreleased, New Morning)
11 Sign On The Window (with orchestral overdubs, New Morning)
12 Tattle O'Day (unreleased, Self Portrait)
13 If Dogs Run Free (alternate version, New Morning)
14 New Morning (with horn section overdubs, New Morning)
15 Went To See The Gypsy (alternate version, New Morning)
16 Belle Isle (without overdubs, Self Portrait)
17 Time Passes Slowly #2 (alternate version, New Morning)
18 When I Paint My Masterpiece (demo)
Bob Dylan & the Band – Isle of Wight: August 31, 1969.  [4 Discos]:
01 She Belongs To Me
02 I Threw It All Away
03 Maggie's Farm
04 Wild Mountain Thyme
05 It Ain't Me, Babe
06 To Ramona/ Mr. Tambourine Man
07 I Dreamed I Saw St. Augustine
08 Lay Lady Lay
09 Highway 61 Revisited
10 One Too Many Mornings
11 I Pity The Poor Immigrant
12 Like A Rolling Stone
13 I'll Be Your Baby Tonight
14 Quinn The Eskimo (The Mighty Quinn)
15 Minstrel Boy
16 Rainy Day Women #12 & 35