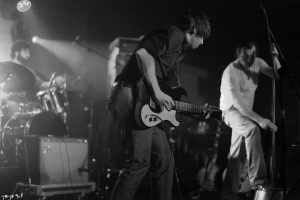 Guadalupe Plata y The Delta Saints se rebelaron el pasado 29 de junio de 2013 en el The Paper Club, dentro del 6º Playa Viva Blues Festival como dos grandes bandas que arrastran todo el sufrimiento de una raza, buscando la redención en el exorcismo más pantanoso del Blues.

De la mano del gran fotógrafo Sergio J. Gil Gil te mostramos en blanco y negro, y color, el Blues en imágenes, el silencio, la desnudez y el resurgimiento en España de un género que nunca se fue.
Guadalupe Plata con Pedro de Dios (guitarra y voz), Carlos Jimena (batería) y Paco Luis Martos (washtub bass y bajo) y The Delta Saints con Ben Ringel (voy y guitarra), Dylan Fitch (guitarra), David Supica (bajo), Ben Azzi (batería) y Nate Kremer (teclados), y con Stephen Hanner (armónica), que se cayó por enfermedad, abordan el Blues de una forma totalmente simple, nueva y vieja a la vez.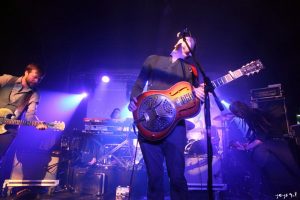 Muchísimo protagonismo a las guitarras y voces, éstas arrastrando el sufrimiento de una raza única del Mississippi, buscando siempre esa redención en cada canción, de ahí esos contínuos guiños a los más grandes tanto por los de Úbeda como los de Nashville.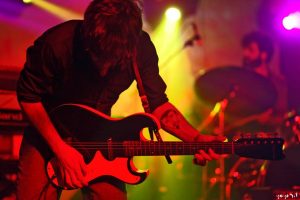 Guadalupe Plata y The Delta Saints saben algo del diablo, algo que es mejor que descubras por ti mismo en las fotos de Sergio J. Gil Gil.