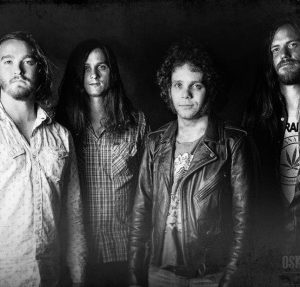 The Flying Eyes el cuarteto norteamericano desde Maryland presentará en España y Europa su tercer trabajo hasta la fecha titulado "Lowlands", y que contiene nueve canciones producidas por Dave McNair (The Black Angels, Scorpion Child), cuatro son las fechas elegidas por los de Baltimore a partir del 18 de septiembre hasta el 21 vistando Barcelona, Madrid, León y Hondarribia y que tendrán de teloneros al dúo neoyorquino Golden Animals.
Escucha una previa de "Lowlands" de The Flying Eyes.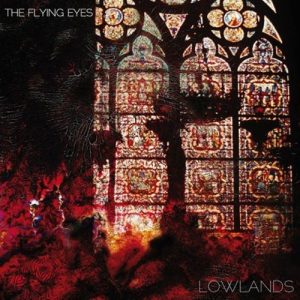 The Flying Eyes lo componen Will Kelly, Adam Bufano, Mac Hewitt y Elias Schutzman, denso Rock Psicodélico mezclado con Blues y Rock Sureño, su último disco desde que se puso a disposición del público y crítica a final del mes de julio, han ido ganando más adeptos a la causa y que  se convierten ya con este nuevo disco en una experanza más de todo amante del Rock ácido de los años 60's y 70's.
The Flying Eyes comenzaron su gira europea el pasado 23 de agosto en Polonia y culminará el el próximo  29 de septiembre en Dinamarca, visitando países como Alemania, Bélgica, República Checa, Grecia, Austria, Italia, Francia y España.
Fechas de la gira española de The Flying Eyes
18 de septiembre de 2013: Barcelona, Rocksound
19 de septiembre de 2013: Madrid, La Boite
20 de septiembre de 2013: León, Taberna Belfast
21 de septiembre de 2013: Hondarribia, Psilocybenea
Golden Animals en "The Steady Roller".