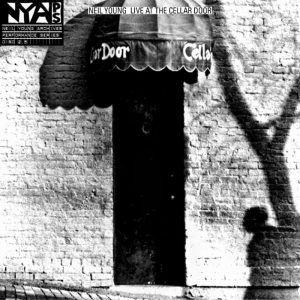 Neil Young publica dentro de su serie de cociertos en Archives Series el concierto "Live at the Cellar Door", el próximo 10 diciembre, grabación en solitario y en acústico durante seis conciertos en el Cellar Door de Washington D. C. entre el 30 de Noviembre y el 2 de Diciembre de 1970, incluyendo canciones no grabados hasta entonces, como por ejemplo su versión del "Cinammon Girl" interpretada con el piano, el disco, una primigenia "Old Man", que años después formaría parte del disco Harvest (1972), y "See the Sky About to Rain" incluida en el álbum On The Beach (1974).
Neil Young lleva publicando esta serie de conciertos y material de estudio inéditos desde el año 2009 hasta éstos momentos en el que se recogen distintas etapas cronológicas del artista, y en el su primer trabajo fue "The Neil Young Archives Volume 1. 1963-1972", una caja de diez discos y DVD.
Escucha "Live at the Cellar Door" de Neil Young.
Escucha "Cinnamon Girl" con Neil Young al piano en "Live at the Cellar Door"
Escucha "Old Man" del directo de Neil Young "Live at the Cellar Door".
"Live at the Cellar Door", formó parte de la promoción de After the Gold Rush, que ese mismo año se publicaba con versiones acústicas de "Tell Me Why", "Only Love Can Break Your Heart" y "Birds", entre otros.
Recordar que Neil Young es noticia este mes también, porque esta semana comienza el festival Bridge School Benefit Concert los días 26 y 27 de octubre, el pasado 15 de octubre se cumplían 40 años de la publicación del sublime álbum "Time Fades Away", la concesión de un Grammy a Neil Young por parte de los productores e ingenieros de la academia el próximo 21 de enero, su tercer Grammy hasta el momento (Grammy al mejor diseño de cajas en The Neil Young Archives de 2010, y el Grammy a la mejor canción Rock 2011 por "Angry World").

Neil Young también es homenajeado por Pearl Jam en su último disco "Lightning Bolt" publicado hace unos días con una dedicatoria en el libreto del disco con una foto y texto a Neil Young: "El nuevo disco de Pearl Jam Lightning Bolt" está dedicado a Neil Young".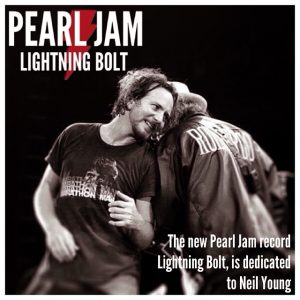 Track list de "Live at the Cellar Door" de Neil Young.

Cara A:
Tell Me Why
Only Love Can Break Your Heart
After The Gold Rush
Expecting To Fly
Bad Fog Of Loneliness
Old Man
Birds
Cara B:
Don't Let It Bring You Down
See The Sky About To Rain
Cinnamon Girl
I Am A Child
Down By The River
Flying On The Ground Is Wrong