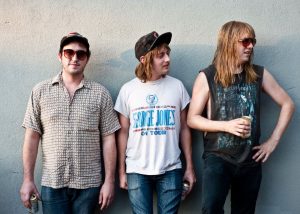 Natural Child es definitivamente la banda de Rock Blues con caricias Country a seguir, el joven trío del este Nashville con sus dos últimos discos publicados el pasado año "For the Love of the Game" (2012) y su espléndido "Hard in Heaven" (2012), más su primer álbum publicado en el 2011 con "1971", previo a otros Ep's anteriores están de gira por Europa y recalarán en España con cuatro conciertos a partir del 23 de octubre.
Natural Child proceden de una de las zonas más ricas musicalmente durante estos últimos años en Estados Unidos, el área este de la ciudad de Nashville en el estado de Tennessee, con bandas como Jeff the Brotherhood, Pujol, o Be Your own pet  y gracias también al establecimento del sello discográfico en la zona Third Man Records, propiedad de Jack White.
Escucha "Hard in Heaven" de Natural Child.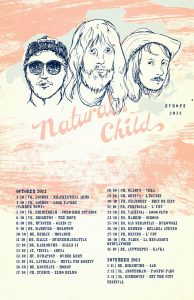 Natural Child lo componen Seth Murray a la voz y guitarra, Wes Traylor a la voz y bajo y Zack Martin a la batería, Luke Schneider al pedal steel y Benny Devine al órgano son su dos músicos adicionales.
Natural Child comenzó su andadura musical en 2009 tras varios de sus componentes pasar por formaciones de distinto pelaje como bandas de Rock Psicodélico, Punk, Country, Rock and Roll y Rhythm & Blues, sacramentos refinados de la banda de Nashville.
Natural Child y su música es un maravilloso amasijo de influencias del "Beggars Banquet" de The Rolling Stones, el "Bayou Country"  de Creedence Clearwater Revival y el "Safe at Home" del International Submarine Band de Gram Parsons.
Natural Child es nuestra banda favorita del año 2013 y  su gira española y europea lo confirmará, tour que comenzó el pasado 3 de octubre en Inglaterra pasando por países como Alemania, Austria, República Checa, Francia, España y Bélgica.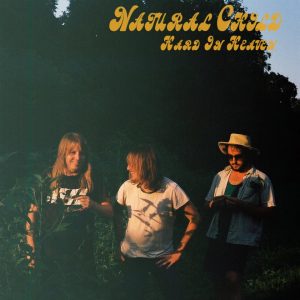 Fechas de la gira española de Natural Child 2013:
23 octubre, Valencia, Loco Club
24 octubre, Madrid, Siroco (+ Gamonides)
25 octubre, San Sebastian, Bukowski
26 octubre, Bermeo, Belarza Ateneo