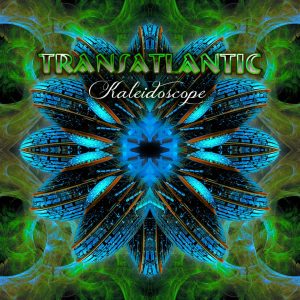 Transatlantic, el súper grupo de Rock progresivo publica su cuarto y nuevo disco "Kaleidoscope" el próximo 24 de enero de 2014, banda compuesta por Mike Portnoy (The Winery Dogs, Dream Theater), Neal Morse (Spock's Beard), Roine Stolt (The Flower Kings) y Pete Trewavas (Marillion). El próximo disco de la banda irá acompañado de una gira mundial denominada "An Evening with Transatlantic 2014 World Tour", que comenzará el 31 de enero en Los Angeles y aterrizará en Barcelona y Madrid en febrero.
"Kaleidoscope" de Transatlantic sucede a su anterior álbum "The Whirlwind" (2009),  y "SMPTe" (2000), "Bridge Across Forever" (2001).
Transatlantic presentaron "Shine" como su primer single del nuevo disco, ahora lo hacen con "And You And I", versionando a Yes. Daniel Gildenlöw (Pain Of Salvation), será el quinto miembro de Transatlantic durante los conciertos de la gira mundial, que comenzará el 31 de enero y terminará el a comienzos de junio en Suecia.