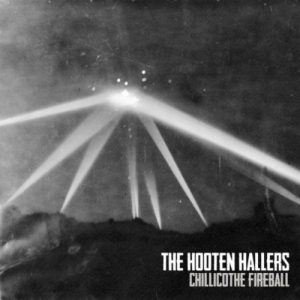 The Hooten Hallers acaban de publicar "Chillicothe Fireball", su cuarto disco de estudio, tras su magífico disco publicado el año pasado "Greetings from Welp City" (2012), el trío norteamericano, ahora con la suma de Paul Weber (armónica, tuba), superan al anterior disco en Rock'n' Roll y Hillbilly Soul, Blues bastardo y sucio del Delta de Mississippi, aunque provengan de Missouri.
The Hooten Hallers lo componen su batería y cantante Andy Rehm, que junto a John Randall, guitarrista y cantante, proclaman Rock & Roll y Hillbilly Soul y Blues con tal fiereza y sonido único, muy en la línea de malhechores como Robert Belfour, Molly Gene, Scott H. Biram, Left Lane Cruiser o Bob Log III.
El nuevo disco The Hooten Hallers "Chillicothe Fireball" es un nuevo golpe en la mesa de los norteamericanos que quieren despegar definitivamente y pisar el viejo continente, disfrutad de las diez nuevas canciones, sorbo a sorbo, álbum estructurado como si estuviésemos en un concierto, acelerándose progresivamente, con el gancho añadido de multitud de arreglos de piano, pedal steel y saxo. Disco imprescindible e incendiario, uno de los mejores álbumes del 2013, sin duda alguna lo nuevo de The Hooten Hallers "Chillicothe Fireball".
Conoce un poco más a The Hooten Hallers en una entrevista realizada a los norteamericanos en dirty rock clicando en éste párrafo.
Escucha "Chillicothe Fireball", nuevo disco de The Hooten Hallers.