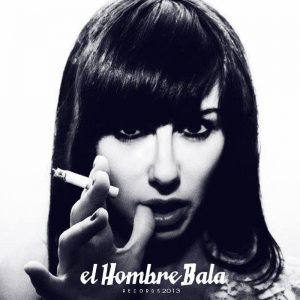 El Hombre Bala Records, sello discográfico canario que recientemente cumplió dos años de andadura, pone a disposición de todos sus seguidores, lo mejor del sello del 2013 en un sample-recopilatorio con descarga gratuita con temas de Resonance, Isolina, Cross Echeyde, Cabeza Borradora, El Pilar Azul, Malaspecto y Pumuky.
El Hombre Bala Records inició su su apuesta de relanzar nuevo valores de la música alternativa en las islas Canarias con los nuevos trabajos de The Moustache e Isolina, un álbum y un Ep en noviembre y diciembre de 2011.
Escucha El Hombre Bala Records 2013.
El Hombre Bala Records cuenta entre sus referencias a bandas como Letters From Reykjavik, Gingerbread Soldier, Cross Echeyde, Isolina, The Moustache, Isolina, Miniatura, El Pilar Azul y Resonance, además de contar con las reediciones de álbumes de The Mistake "Polaroids" o el doble álbum de Cabeza Borradora "1993- 2000 Everything went Wrong"  y colaboraciones junto con Los Ochenta Pasan Factura y Jabalina Music en discos de Guerrilla Urbana y Pumuky.