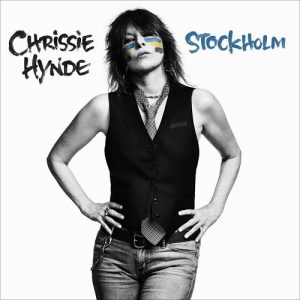 Chrissie Hynde, la cantante, guitarrista y compositora norteamericana de los británicos The Pretenders publicará su primer álbum en solitario titulado "Stockholm" el próximo 9 de junio en que participan Neil Young o el tenista John McEnroe. "Stockholm" el álbum debut de once canciones de Chrissie Hynde está producido por el bajista sueco de la banda Peter Bjorn and John, Björn Yttling (Franz Ferdinand, Primal Scream, Trees). Neil Young participa en el debut de Chrissie Hynde tocando la guitarra en la canción "Down the Wrong" y el tenista John McEnroe participa en el tema "A Plan too Far". En propias palabras de la cantante el disco suena algo como "Abba conoce a John Lennon".
Escucha el nuevo disco de Chrissie Hynde "Stockholm".
El primer single del nuevo disco de Chrissie Hynde se llama "Dark Sunglasses".
Primer vídeo oficial del nuevo disco de Chrissie Hynde "Dark Sunglasses".
El último álbum de estudio de Chrissie Hynde con The Pretenders data del 2008, aquel excelente disco llamado "Break up the concrete" y del que pudimos disfrutar en un concierto ofrecido por la banda en Santa Cruz de Tenerife en julio del 2009.
Las canciones que componen "Stockholm" de Chrissie Hynde son:
You Or No One
Dark Sunglasses
Like In The Movies
Down The Wrong Way
You're The One
A Plan Too Far
In A Miracle
House Of Cards
Tourniquet (Cynthia Ann)
Sweet Nuthin
Adding The Blue