The Rolling Stones actuaron en Lisboa la pasada noche en una nueva edición del Rock in Rio, en el que Bruce Springsteen interpretó junto a sus Satánicas Majestades "Tumbling Dice" y Gary Clark Jr. hizo lo mismo en la canción "Respectable", en el segundo concierto de la gira de la gira europea 14 ON FIRE Tour tras su primero en Oslo, Noruega el pasado 26 de mayo.
The Rolling Stones interpretaron un total de diecinueve canciones en Lisboa al igual que en Oslo, pero variando el repertorio con cinco nuevas canciones. Mick Taylor de nuevo interpretó junto a los Stones "Midnight Rambler" y "Satisfaction".
Próxima parada de The Rolling Stones en esta nueva gira de 14 conciertos en Europa, Zurich (Suiza) Letzigrund el próximo 1 de junio.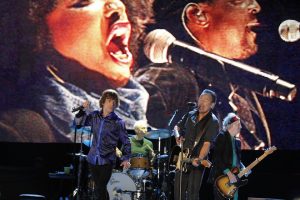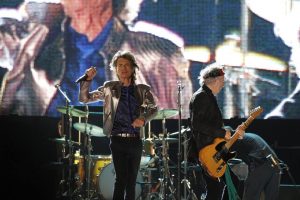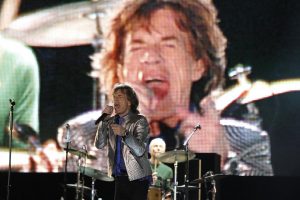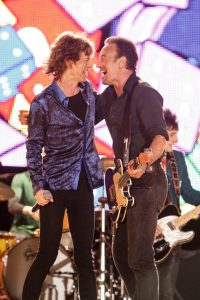 Set list de The Rolling Stones en Lisboa 29 de mayo de 2014:
1. Jumping Jack Flash
2. It's Only Rock and Roll (but I like it)
3. Live with me
4. Tumbling Dice con Bruce Springsteen
5. Wild Horses
6. Doom and Gloom
7. Respectable con Gary Clark Jr
8. Out Of Control
9. Honky Tonk Woman
Presentaciones
10. You Got The Silver (Keith Richards)
11. Can't Be Seen (Keith Richards)
12. Midnight Rambler (Mick Taylor)
13. Miss You
14. Gimme Shelter
15. Start Me Up
16. Sympathy
17. Brown Sugar
18. You Can't Always Get what you want
19 Satisfaction (Mick Taylor)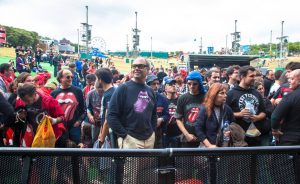 Fechas de la gira europea de The Rolling Stones
26 de mayo en Oslo (Noruega) en el Telenor Arena
29 de mayo en en Lisboa (Portugal) Rock in Rio Lisboa Parque Bela Vista
1 de junio en Zurich (Suiza) Letzigrund
4 de junio en Tel Aviv (Israel) en el Park Hayarkon.
7 de junio en Landgraaf (Holanda) en el Pinkpop 2014
10 de junio en Berlín (Alemania) en el Waldbuhne .
13 de junio en París (Francia) en el Stade de France
16 de junio en Viena (Austria) en el Ernst Happel Stadium
19 de junio en Dusseldorf (Alemania) en el Esprit Arena
22 de junio en Roma (Italia) en el Circo Massimo
25 de junio en  Madrid (España) en el Estadio Santiago Bernabéu
28 de junio en Werchter (Bélgica) en TW CLassic 2014
1 de junio en Estocolmo (Suecia) en el Tele2 Arena
3 de julio en Roskilde (Dinamarca). Último concierto de la gira europea.