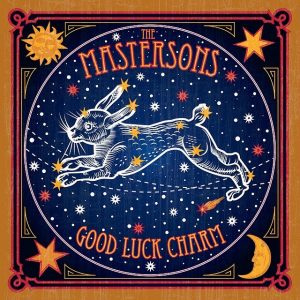 The Mastersons publican su segundo y nuevo disco de once canciones titulado «Good Luck Charm», el próximo 17 de junio tras su debut con el magnífico «Birds Fly South», uno de los mejores trabajos del 2012 publicado por el matrimonio neoyorquino Eleanor Whitmore y Chris Masterson, escuderos musicales de Steve Earle en su banda The Dukes and Duchesses desde 2009.
The Mastersons han grabado su nuevo disco en Austin, Texas junto con el productor Jim Scott (Tom Petty, Wilco, The Dixie Chicks), en el que el Folk, Country y el Blues son su principal materia prima con esasa caricias twang, brotando de la guitarra piano, mandolina, pedal steel y violín del dúo The Mastersons.
Escucha el nuevo disco de The Mastersons «Good Luck Charm».
Listado de canciones del nuevo disco de The Mastersons «Good Luck Charm»:
Good Luck Charm
Closer To You
If I Wanted To
Uniform
It's Not Like Me
Anywhere But Here
I Found You
Easy By Your Side
Cautionary Tale
Nobody Knows
Time Is Tender
Eleanor Whitmore (violín) y Chris Masterson (pedal steel) como The Dukes junto a Steve Earle interpretando «The Low Highway».
The Mastersons durante su última visita a España en el 2012 en la Vía Láctea de Madrid.