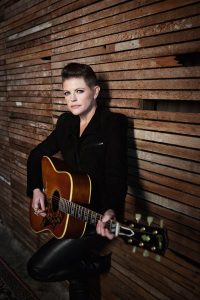 Natalie Maines, cantante de Dixie Chicks, debuta en solitario con un nuevo disco, "Mother" el próximo 7 de mayo bajo la producción de Ben Harper.
Natalie Mines, cantante y compositora tejana de Dixie Chicks, vuelve a grabar canciones tras su magnífico disco con su banda "Taking the Long Way" (2006), hace siete años, disco ganador de aquella edición de los Grammy.
Natalie Mines y su nuevo álbum en solitario «Mother», contiene diez canciones, entre ellas varias versiones de Eddie Vedder, Roger Waters, Semisonic, The Jayhawks, Patty Griffin, Jeff Buckley, Ben Harper o Mark Olson.
Natalie Mines presenta como nuevo single "Mother", versión de Pink Floyd escrita por Roger Waters para el famoso The Wall (1979), y que aparece en la banda sonora del documental "West of Memphis", como os hemos contado en Dirty Rock.
Escucha «Memphis», primer adelanto de Natalie Mines.
Natalie Mines, es también conocida por sus declaraciones en el año 2003, unos días antes de comenzar la guerra de Irak en la que criticaba duramente a George W. Bush. Aquella manifestaciones llevaron a Dixie Chicks a la censura en muchísimas emisoras de radio en su Texas natal y en multitud de estados.
Escucha el nuevo disco de Natalie Maines «Mother».
Escucha el segundo adelanto del nuevo disco de Natalie Maines para «Mother», que se llama «Without You», versionando a Eddie Vedder.
Escucha «Taking the Long Way» de Dixie Chicks (2006)
Natalie Mines hizo aquellas declaraciones en Londres durante la gira de presentación de su disco "Home" (2002), gira denominada Top of The World Tour, que batió en aquel momento todos los records de venta de entradas, y considerándose la gira de música Country con mayores beneficios de la historia.
Dixie Chicks realizó un documental sobre aquella gira y las declaraciones de Natalie Maines titulado Dixie Chicks: Shut Up and Sing. (Dixie Chicks: cállate y canta).
Natalie Mines «Mother» tracklist.
1.Without You
2.Mother
3.Free Life
4.Silver Bell
5.Lover You Should've Come Over
6.Vein in Vain
7.Trained
8.Come Cryin' To Me
9.I'd Run Away
10.Take It On Faith