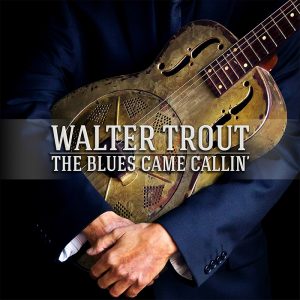 Walter Trout publica nuevo disco de doce canciones, «The Blues Came Callin'» el próximo  2 de junio y de un libro autobiográfico titulado «Rescued From Reality. The Life and Times of Walter Trout»,  por parte de este gigantesco bluesman que se encuentra ingresado en un hospital norteamericano a causa de un grave problema renal, y del que recientemente su hígado ha sido transplantado en un hospital de Omaha en Nebraska.
Walter Trout durante estos últimos meses ha perdido más de cuarenta kilos de peso debido a su enfermedad, en la que su familia comenzó una campaña para sufragar una parte de los gastos médicos de la operación del bluesman.
Escucha el nuevo disco de Walter Trout «The Blues Came Callin'»
«The Blues Came Callin'», el nuevo disco de Walter Trout está compuesto por doce  canciones, una de ellas una versión del The Whale de J.B Lenoir y en que John Mayall aparece en el tema Mayall's Piano Boogie.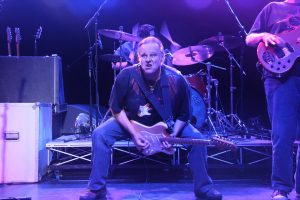 Walter Trout es magnífico guitarrista y cantante norteamericano de Blues con más de cuarenta años de carrera musical, más de una veintena de discos publicados, componente durante un tiempo de Canned Heat y de los Bluesbreakers junto a John Mayall en la década de los setenta.
Walter Trout el año pasado firmaba uno de los mejores disco del año y quizás de los mejores de Blues del 2013 con "Luther's Blues, A Tribute to Luther Allison", en el que rindió tributo a otro compañero Bluesman Luther Allison, destacado por su fiereza y su velocidad a la hora de tocar la guitarra,  del que era natural de Arkansas creció musicalmente en Europa, a pesar de rodearse en sus inicios en Chicago con los más grandes, Muddy Waters, Elmore James o Howlin Wolf. Luther Allison combinaba perfectamente su voz con la endiablada guitarra aderezada con mucho Rock, Soul, Reggae, Funk y Jazz.