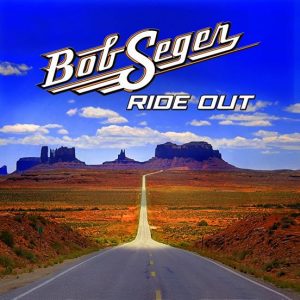 Bob Seger publicará nuevo y decimoséptimo álbum titulado «Ride Out» el próximo 14 de octubre tras su último «Face the Promise» en el 2006, su precedesor once años antes «It's a Mystery» (1995) y en el que alterna en su nueo disco canciones originales con versiones de John Hiatt, Wilco y Billy Bragg, álbum producido por el propio artista y grabado entre Nashville y Detroit.
Bob Seger músico de sesión de la larga nómina de artistas de templo Muscle Shoals Rhythm Section en Alabama, pertenece a esa larga nómina de grandes en el Rock and Roll Hall of Fame con su voz rasposa y enérgica, adornada con sonidos Soul, Rhythm & Blues y Southern con esa vena Little Richard.
Bob Seger junto a su banda de toda la vida, "The Silver Bullet Band",  ha compuesto grandes himnos para el rock and roll en su Detroit y Alabama obrera, otro gran amante de la música de raíces.
Bob Seger utlizará la letra y música de Woody Guthrie del tema «California Stars» interpretada por Billy Bragg y Wilco, «Detroit Made» de John Hiatt y hasta el momento se conoce solamente un tema de próximo disco interpretado en su última gira «All of the Roads».