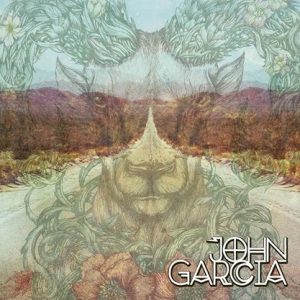 John Garcia vocalista y miembro fundador de Kyuss, Slo Burn, Unida y de su último proyecto Vista Chino junto al ex batería de Kyuss Brant Bjork ha publicado su primer disco en solitario el pasado mes de julio, álbum homónimo de once canciones en el que colaboran Danko jones, Nick Oliveri y el guitarrista de The Doors Robbie Krieger, trabajo que estrenará en Europa a partir del próximo mes de noviembre y diciembre con tres fechas confirmadas en España.
John Garcia uno de los nombres fundamentales y pilares del subgénero Stoner creado por su banda Kyuss en California a finales de los ochenta junto a Josh Homme (Queens Of The Stone Age ,Them Crooked Vultures), el propio John Garcia, Brant Bjork, Chris Cockrell y Nick Oliveri hasta 1995 que se produciría la ruptura del grupo, John Garcia emprendería otros proyectos musicales junto a Slo Burn, Unida o Hermano y estuvo al frente de la reunificación parcial de Kyuss que, bajo el nombre de Kyuss Lives!, al que presenciamos en el Azkena Rock Festival en el 2011 y grabando dos años más tarde un álbum llamado «Peace» junto a los también ex Kyuss Nick Oliveri y Brant Björk y bajo el nombre de Vista Chino.
Escucha John Garcia.
Gira española y europea de John Garcia 2014:
26 de noviembre en Barcelona, Bikini
27 de noviembre en Madrid, Sala Arena
28 de noviembre en Bilbao, Kafe Antzokia