Cat Power en L'Audiori. Rebeldía, inseguridad y talento. Chan Marshall se enfretó en solitario por más de dos horas, en ese espacio enorme y cálido de sonoridad impecable, a un público que en su mayoría conocía su difícil trayectoria vital y la excelencia de su talento.
Pero hubo otra parte de ese público que no pudo soportar ver la fragilidad emocional de esa artista, sus monólogos entre canción y canción acerca de cosas como el cierre de su cuenta de Instagram por defender a los estudiantes mexicanos.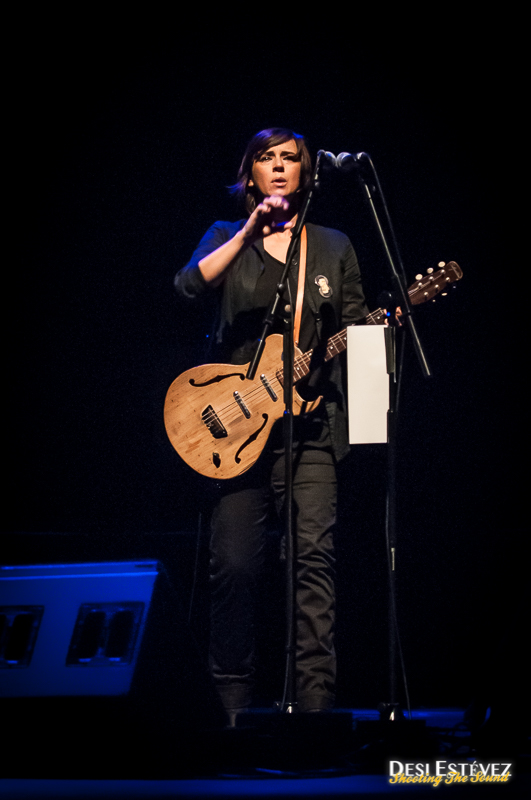 Antes de comenzar el show nos anunció que está embarazada, mientras parecía que no acababa de encontrar la perfecta ubicación del pie de micro que tenía delante o se alejaba para retocar los controles del amplificador.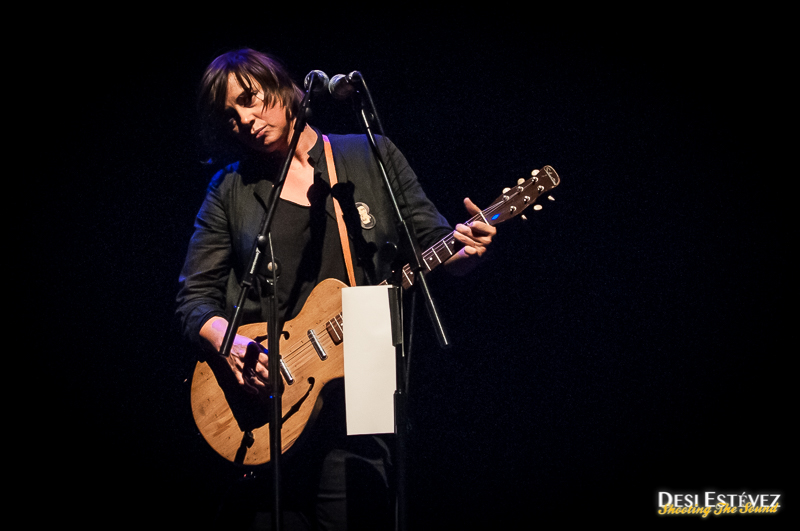 A pesar de todo esto, que últimamente forma parte de la idiosincrasia de Chan, las canciones seguían pegandote el pellizco. Se marchó, al final de show, perguntándose por que seguía cantando para gente.
Desi Estévez Shooting the Sound en flickr.
Desi Estévez Shooting the Sound en 500px.