The Bloodhounds debutan con "Let it Loose!", un suculento y magnífico disco de doce canciones que se escuchan como un torbellino y conservan esa receta que muele el mejor Rhythm & Blues, Garage, Blues y Rock latino por este joven cuarteto desde el Este de Los Angeles compuesto por Aaron "Little Rock" Piedraita a la guitarra, Johny Santana al bajo, Branden Santos a la guitarra y Mark Schafler a la batería y percusión.
"Let it Loose!" el nuevo disco The Bloodhounds está producido por Arthur Alexander (The Poppees, Sorrows) e impacta con sus canciones agresivas condensando en cada una de sus notas todas sus alusiones a lo mejor de Bo Diddley, Yardbirds, The Rolling Stones, Howlin' Wolf, Bob Dylan, Los Lobos, The J.Geils Band, Ozomatli o Thee Midniters.
The Bloodhounds siguiendo el ejemplo de algunos grandes suelen ofrecer conciertos en directo en plena calle, bien en East L.A. o en el centro de la ciudad de Los Angeles con asiduidad.
The Bloodhounds despuntan con su fenomal debut en "Let it Loose!", un más que notable primer asalto que debería ya de servir captar la atención de cualquier buen amante de la música, disco grabado a lo bruto y con viejas técnicas utilizando desgastados instrumentos (washtub bass, washboard o viejos pianos Honky Tonk) cuajado con gran maestría y magia, no se arrepentirán.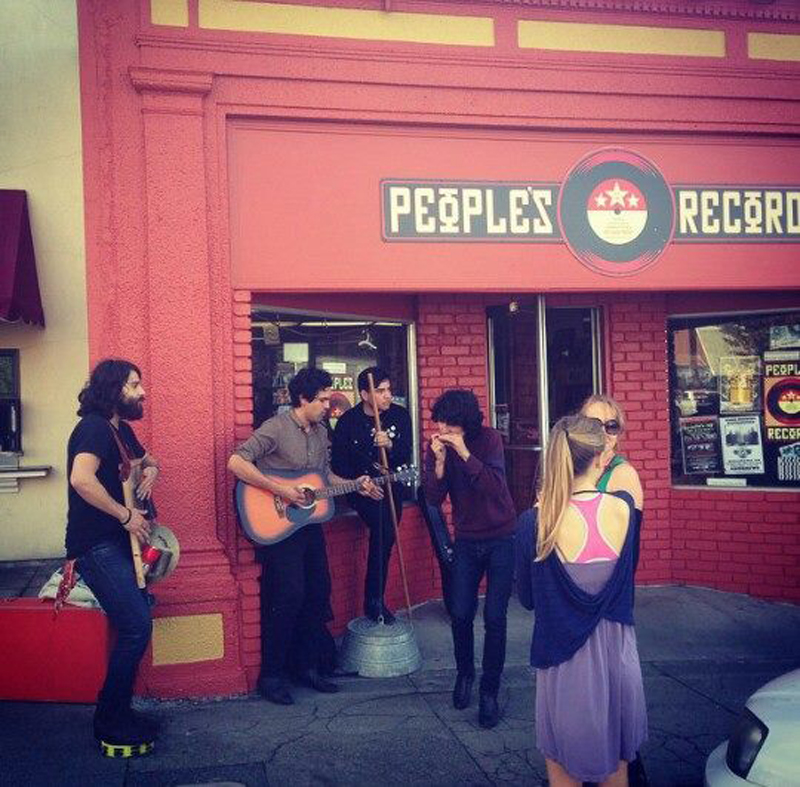 Lista de canciones de "Let it Loose!", nuevo disco de The Bloodhounds.
1 Indian Highway
2 Wild Little Rider
3 Saint Dee
4 Dusty Bibles & Silver Spoons
5 Crackin' Up
6 They Call 'm The LSC
7 The Wolf
8 Hey Lonnie
9 Security
10 Try A Little Reefer
11 Olderbudwiser
12 Bottle Cap Blues
Escucha "Let it Loose!", The Bloodhounds.